New Fitness Business Entrepreneurs Mentoring with Rachel Holmes
Starts week commencing 10th September for 12 weeks.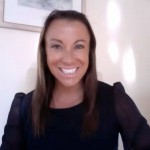 Cost £697 if paid all in one go or 3 payments of £250
Click here to pay in installments
This is a thorough coaching programme with in-depth webinars and goldmine information. All the information is delivered via our closed Facebook group and I work with you on a weekly basis building your business and working on your ideas. This is the ideal next step for Fitpros who have attended my Fitness Business seminars, 19 Day Create your online Fitness Business and attendees of the Small Group Training Workshop.
Each webinar is packed with valuable information and I am always on hand in the Facebook group to help and mentor you. You will also receive the support of the group and be able to talk through your ideas and form a genuine action plan.
Don't procrastinate any longer – The Fitness Industry is moving so fast and its time to use summer to wok on your systems and strategies.
12 Weekly Webinars
Week 1. How do you start. Where is your business now, where is it going, goal setting, actionplan
Week 2. Websites and Membership sites
Week 3. Personal Branding – Video Impact How to make your own Video Interviews, You Tube, Downloads This workshops is about how to edit and create your own videos.Creating Digital Products, Downloads, Videos and DVDS
Week 4, Blogging, Articles and Writing
Week 5. Social Media Superstar – List Building Four Square and Check inns.

Week 6.Creating Winning Webinars – Setting up successful community Classes
Week 7. Program Creation – How to create your own unique Fitness Program/ Classes/Bootcamps Employing Staff/Branded/ Franchised Workouts

Week 8. Outsourcing – Hiring Virtual Assistants
Week 9.Creating DVDs

Week 10.Smoke and Mirrors – How to put your business on auto pilot so you don't have to do everything yourself.
week 11. Presenting workshops, seminars and lectures.
Week 12.Creating your own Fitness Products  to sell to other Fitpros
The price for this course should be £997 but as you attended SGT, 19 Day and Business Building Seminars you can access me and all of this information for £697. There are 10 places and we start week commencing 5th August 2012.
FAQ's
I may be on holiday or away for some of the weeks?
That's fine and is why I have made this 12 weeks so you can focus on what aspect of your business every week and get that right before moving on to the next subject.
I am not sure of my business goals as yet?
Dont panic, I will help you get these in the right order and prioritise how to move ahead.
I am new to the Fitness Industry – Is this for me?
YES, totally this will save you making painful, expensive and time consuming mistakes.
My offline business also needs attention do you cover this?
Yes I will help you streamline your teaching, PT and Bootcamps plus assist with marketing and PR.
I havent even got a website yet – Can you help me with this?
Absolutely I have 2 new designers who are fast, cheap and will deliver what you need.
Any more questions? email me asap Rachel@Choreographytogo.com