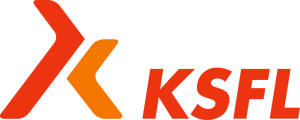 I'm trialling a 7 day Men Only KSFL2013- Are you in?
Starts Monday 21st January 2013
I am looking for 20 Men who want to lose Body Fat, Increase Muscle Mass, Get Leaner, Increase Energy Levels and Regain Their Mojo!

With the huge success of my online Kick Start Fat Loss Program I am now trialling a specialist versions of the plan for maximum results.  I have tweaked the program to suit different people with similar goals ensuing maximum results and benefits.
Hence The Men Only KSFL is HERE!
I am seeking 20 Men who would look to lose Body Fat and get into clean eating and a daily workout I can guarantee you amazing results, if you follow the plan and do my 10 minutes Home Workouts.
Is this you?
Noticed weight creeping on especially around the mid section.
Arms and Legs are feeling flabby and out of condition.
Your Fitness and Energy  levels are low and you feel sluggish and uninspired.
You used to go to the gym and now its getting less and less due to a busy schedule.
You have lost your way, training wise with all the conflicting information and not 100% sure what you should be doing to achieve your goals
Not getting good quality and quantity sleep.
What have you got to lose?
BODY FAT
In my Men Only 7 Day Detox and 7 x 10 minute Home Workouts
You will increase your muscle tone and definition especially around your Abs.
Increase your Energy Levels and Feel ALIVE and Energised.
Feel alert, alive and more productive as your body detoxifies
Understand how to get the best out of your training without wasting hours  in the gym.
How does it work?
I email you every day with the daily diet, motivation and links for the daily workout.
There will also be a secret Facebook page where you can interact with me but all of the information will be emailed to you in case you are not able to get to Facebook everyday..
Are you interested? Facebook or Tweet me
What does the Trial Entail?
7 Day Detox – Complete Eating Plan and Diet
7x 10 Minute Workouts, VLOGs and Motivational Videos to keep you on track
Daily Guidance, Help, Support and Motivation from me via our Secret Support Group.
You need to be on Facebook as the support group is run on Facebook. I do not send individual emails all instructions, documents and workouts are posted in the Secret Facebook Group.
Want to  Get Involved?
Its £27 for 7 days
Message me RachelLHolmes@aol.com  or Facebook me http://www.facebook.com/RachelLHolmes or Tweet me http://Twitter.com/RachelHolmes