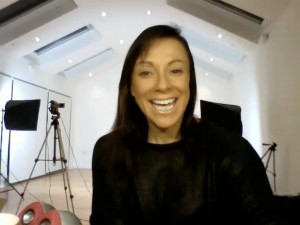 Fitness Business Coaching and Mentoring
2 Tier Program
with
Rachel Holmes
With a proven track record in the Fitness Industry and running an extremely successful Fitness Business both on and off line I take my business and mentoring very seriously. I will provide you with the tools to create a solid , successful and sustainable business including setting up passive income streams, running online fitness products and programs, harnessing the power of social media and helping you get your ideas and plans in front of the right audience. Together we will work on exploding your brand, your marketing and PR, creating your tribe and strategically planning your business for 2012 and beyond.
No other UK Fitness Business mentor has the success and track record that I have and the experience to help catapult you to where you want to go.

My coaching clients results are outstanding
Introducing 2 Levels of Fitness Business Coaching and Mentoring.
• The Original 90 Day Coaching Course – Gold Coaching Tier – This is for Instructors/ Business Owner who feel they have gone as far as the can with their business

• Monthly Fitness Business and Mentoring for 6 months minimum – Silver Coaching Tier – This is for Instructors new to Business Building and less confident with technology and want to take things slower.
So what does each tier entail and how much is Coaching and Mentoring?
90 Day Coaching and Mentoring Course – Gold Coaching Tier – Applications being taken for December

Intensive and Fast Track includes fortnightly personal mentor calls with me to discuss your business and launch your products and services.
The Coaching Course contains 12 weekly webinars + private coaching calls with me and access to the 90 Day Mentor Group and Inner Circle.
Week 1. How do you start. Where is your business now, where is it going, goal setting, actionplan
Week 2. Websites and Membership sites
Week 3. Personal Branding – Video Impact How to make your own Video Interviews, You Tube, Downloads This workshops is about how to edit and create your own videos.Creating Digital Products, Downloads, Videos and DVDS
Week 4, Blogging, Articles and Writing
Week 5. Social Media Superstar – List Building Four Square and Check inns.
Week 6.Creating Winning Webinars – Setting up successful community Classes
Week 7. Program Creation – How to create your own unique Fitness Program/ Classes/Bootcamps Employing Staff
Week 8. Outsourcing – Hiring Virtual Assistants
Week 9.Creating DVDs
Week 10.Smoke and Mirrors – How to put your business on auto pilot so you don't have to do everything yourself.
Week 11. Presenting workshops, seminars and lectures.
Week 12.Creating your own Fitness Products  to sell to other Fitpros
The 90 Day Coaching and Mentoring course is £997 if paid up front or 3 x monthly payments of £347. The course only launches at certain times per year.
Monthly Mentoring and Coaching Course for 6 months minimum – Silver Coaching
This package runs continually through the year and is the perfect kick start for Instructors wanting to take things a little more slowly. Its a cost effective way to access my mentoring and business building services.
Click here to sign up for Monthly Mentoring at £97 per month for 6 Month
What the Monthly Mentoring Program Entails
Webinars and workshops every 2 weeks plus weekly Notes and Podcasts + Monthly Group Mastermind and Coaching Calls PLUS access to the 6 Months Mentoring Inner Circle Group.
Webinar Topics Covered over 6 months are:
Webinar 1. Fitness Business Foundations
Webinar 2. Your websites, autoresponders, newsletters.
Webinar 3. Community Classes, Bootcamps, Niche Programs.
Webinar 4. Harness the Power of Youtube
Webinar 6. Harness the Power of Twitter
Webinar 7. Facebook for Fitness Promotion.
Webinar 8. Writing Articles, Fitness Media, Press Releases.
Webinar 9.Vlogging and Blogging
Webinar 10.Client generation and How to keep your classes packed every week.
Webinar 11.Business Planning for the next 6 month, 1 year and 2 years.
Webinar 12.Hiring Instructors to work in your Business.
Before you commit to any of my programs – Ask yourself these questions
Are you ready to take your business forward?
Are you prepared to make time to research new ideas, brainstorm business building ideas, write articles and business plans?
Are you a positive minded person and not afraid to work hard on strategies and systems for your business?
Its not all glam and sexy joining a coaching program – you have to take a close look at yourself, your outlook, your work ethic and move accordingly.
If you join the coaching program you will have to knuckle down and do your homework, it will be down to you and  how much effort you want to put into this. You will need to set aside time every week to see this through, so you need to REALLY think carefully about it and  if you are ready at this stage in your career.
I will only work with positive people who are prepared to put the effort in,  I can guide you, coach you and advise how to do but the hard work will be done by you……..If you think you are ready then read on..
Check out My Coaching Clients
Becky Lane Movin Monkeez
Before I joined Rachel's mentoring course I was a typical person working in the fitness and dance industry. I had so many ideas but didn't know how to push them forward, I didn't have the skills. I now feel that I have learnt so much due to the weekly webinars and homework we completed that I am confident now to apply the same process for other ideas in the pipeline. Once you know the system you can apply to everything of which I hope will be a success.
Movin Monkeez is going from strength to strength both locally and on a wider level. I know dreams won't happen overnight but I have a good foundation for the business to grow which is thanks to Rachel. The other mentoring students have been fantastic to work with and I know we will all continue to help one another as time goes by. This relationship is invaluable and you can learn so much from others.
I feel that without enrolling onto the course I would have lost drive and all of my dreams would have been 'parked' and never followed through. I am looking forward to launching some new things for 2012 and am delighted that I took this time to invest in myself and my business.
Sally Ghafoor
I am very funny when it comes to mentoring, in my old day job, I used to match mentee's up with mentors so when it comes to mentoring I analyse the person, what they do for people, how they interact, the list goes on. Having been in the fitness industry a long time, I have seen many many mentoring schemes and watched with interest, steering clear of most, if I was considering mentoring I would attend a course that the said mentor was running to get a feel for whether I could work with them, the majority of time the answer was no. I was yet to find someone whom I completely and utterly trusted.
You see, I know what to do with my business, I know where I want to go, I needed someone to motivate me and to care about me and my business, and to guide me, I didn't want to be told what to do, I knew what to do, I needed guidance, support and motivation.
Problem was before Rachels mentoring scheme, I had these ideas, but felt like I was swimming in mud, I couldn't get anywhere. Having followed Rachel for many years and from writing in her newsletter and attending workshops, I knew Rachel actually cared about people – she wants people to succeed. When Rachels scheme came up I asked for details, I decided that yes I think that Rachel could help take me forward, however at the time I knew I was not ready myself. With mentoring you have to be in the right position mentally to achieve your goals and at that time I wasn't . I knew Rachel would be full on and would want to get me results and I didn't want to disappoint, I wanted to be someone who succeeded. So I went away got my head straight and then the next round of mentoring came up and I signed up.
Quite frankly it was the best decision ever – Rachel cares genuinely cares about you and your goals, you aren't another cash sign to her, she really and truly wants you to succeed – and quite frankly when you have a mentor like that the only thing you can do is succeed. My business is systemised, my goals well one big one achieved I became a published author, and now we are working on my second goal. Rachel lets you into every single secret she has learnt in the industry, where she went wrong and what you should do from your website to hosting a webinar to vlogs, blogs and systemising your business its all in there. Rachel doesn't bleat on about herself and how much she earns – she guides YOU, it is all about YOU. It's a lot of work and you need to get your head down and get on with it – but if you can do that then you can achieve all your goals and all you have dreamed of.
In my opinion Rachel is the best of the mentors within the fitness industry – I would urge you if you want to take your business forward to do what I did and sign up.
Annabelle Kent
Before i signed up to Rachel Holmes mentoring course i had absolutely no direction. I knew what my passion meant to me, but I had no idea on how i could turn my passion into a business. I now have come on leaps and bounds. I have a website in the making and i have all the vital information at my finger tips to make my business a success and this is all thanks to Rachel's fantastic mentoring course. Thanks again for making my dreams a reality!
Kathryn Mullen
Before I signed up for Rachels mentor course I had lots of business ideas but no way of knowing what to do with them. Rachel gave me so much inspiration and guidance, by showing me what direction to take with each of my ideas. I have met so many great people in the group who help & support each other as we all know what it's like to struggle. I highly recommend this course to anyone who needs guidance and wants to delevop their business skills – I guarantee it is an investment that will propel you to the next level!
Alice Ramcharren
When I signed up to rachel's 90 day mentoring program i already had busy classes and running a fairly successful business, however half the time ran around like a headless chicken and never seemed to have any time. I also had lots and lots of business ideas in my head but didn't know where to start to actually get them down on paper. Rachel has given me the confidence to get them out of my head and  actually start working on them as viable business products. The group has been great too with everyone supporting each other. If you are thinking of doing this course, don't just think about it, do it!!   Alice Ramcharran