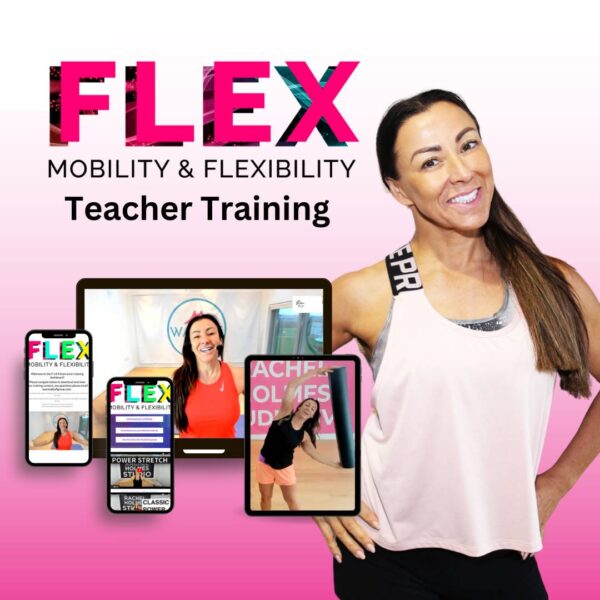 F L E X Teacher Training

Launching The Brand New F L E X  TEACHER TRAINING
F L E X Is a brand new strength, mobility and flexibility class for today's lifestyle.
F L E X covers the theory and  the research on stretch techniques and how to apply this to your F L E X Class.
Dynamic stretching.
Active stretching.
Passive
Static stretching.
Isometric stretching.
PNF stretching.
Following with the choreography and class components which include progressive mobility, light weights, spiky ball and foam roller routines.
The Flex training includes:
F L E X Training recording.
F L E X Manual
Graphics, Branding, Marketing & Press Release
How To Create A Facebook Frenzy and Launch Formula step by step.
All on an online training dashboard to start your learning today.
Information Videos
Learn more
Behind the scenes live training replay
Classes are launching all over the UK live and online with fantastic feedback