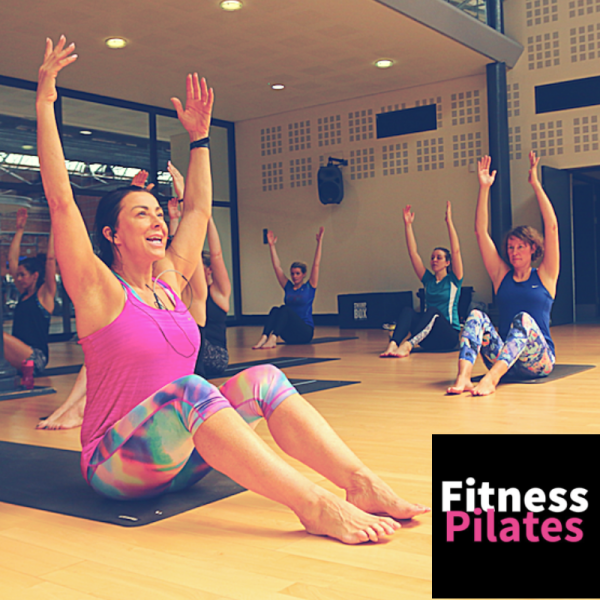 Fitness Pilates Training Course 2019
Fitness Pilates Training Course
TO BOOK THE Course VENUES for 2019 click here  
Fitness Pilates is recognised by CIMSPA Fitpro.
Manchester  Virgin Active Salford Quays 3/4 August 2019
Guildford Spectrum 14/15 September 2019
Bristol  David Lloyd Westbury 14/15 October 2019
Nottingham David Lloyd West Bridgford  2/3 December 2019
London  Harbour Cub Kensington 7/8 December 2019
FAQ
1.I have no Pilates experience but I am a qualified Level 2 ETM/GYM Instructor can I attend this course?
Yes of course. Attend as many Pilates classes as you can before you attend.
2: Can my work place pay for my place?
Of course, but we NO longer send out invoices or allow pro forma invoicing.
You can send a cheque – Payable to Choreographytogo Ltd
Pay with credit card or paypal using the website.
Do a bank transfer.
Payment with booking guarantees your place.
We cannot reserve places without payment.
3. Is your Fitness Pilates  "official" Pilates course?
Fitness Pilates is a brand and is endorsed by CIMSPA.
3. Once I have qualified am I able to call my class Fitness Pilates?
Yes you will be a Fitness Pilates Qualified Instructor.
4. Am I able to pay for the course in stages?
Unfortunately not, the full course price must be paid at the time of booking.
5. Do I get any other course materials with the course?
Yes, you will receive a PDF manual, access to the Online eLearning portal and your tutor will be in touch with you before the course starts.