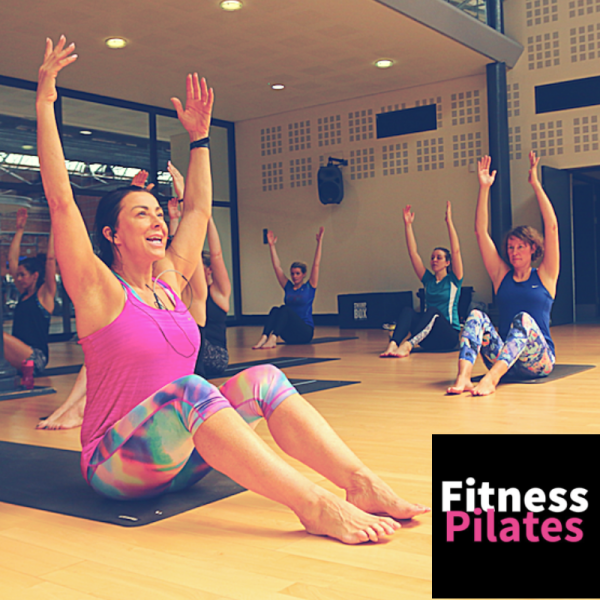 Fitness Pilates Training Course
Fitness Pilates Training Course
Fitness Pilates is recognised by CIMSPA, EMD, Fitpro.
Compare
Welcome to the Fitness Pilates Certification Booking Page.
What is Fitness Pilates?
Fitness Pilates was created by Rachel Holmes in 2002 as a fitness/group exercise version of traditional Pilates delivered in a contemporary style for qualified Fitness Professionals.
It began as a workshop called Equilibrium which fused Pilates with Stretch and Yoga and transformed into Fitness Pilates in 2002/2003.
Rachel began running workshops and training course around the UK, Europe and North America from 2003.
The training updates annually and incorporates new exercise and movement science but has its roots firmly in traditional Pilates and Controlology.
Fitness Pilates is a group exercise class that focuses on the body as a human kinetic chain. By applying the fundamental Pilates technique and exercises Fitness Pilates aims to offset musculoskeletal imbalances, improve posture, movement quality, mobility, flexibility,  mental cognition, core strength, form and function in a non-intimidating, highly accessible and enjoyable way. 
The aim of Fitness Pilates is to identify basic postural  and movement imbalances and through Pilates based exercises and breath:
Increase muscular balance and strength.

Improve clients posture.

Facilitate the clients' ability to optimally function occupationally and recreationally.

Improve core strength.

Improve mental cognition.
Fitness Pilates aims to education learners in Pilates techniques with a modern and contemporary style
FITNESS PILATES has  NO monthly tie-ins or fees.
Course fee is £270
Course Tutors: Rachel Holmes & Kelly Reed-Banks
Pre-Requesite for Fitness Pilates is Level 2 Gym or ETM
2nd February 2019  London – David Lloyd
Harbour Club Kensington 12 – 7
Point West, 116 Cromwell Road, Kensington, London, SW7 4XR
9th February 2019  Manchester – David Lloyd North Manchester
Heywood Old Road, Manchester, M24 4TH
9th and 10th March 2019 Bristol – David Lloyd Westbury
Time 1245  – 645pm
27th and 28th April 2019 Birmingham – venue tbc
18th and 19th May London  2019 – David Lloyd Harbour Club
Kensington 12 – 7
Point West, 116 Cromwell Road, Kensington, London, SW7 4XR
How Is The Course Assessed?
You will go away and film yourself teaching 1 Fitness Pilates Exercise with progressions and regressions, teaching skills, personality, anatomical cueing and imagery. Your tutor will choose your exercise and discuss this with you on the practical contact day.
You will complete an open book exam and will also be given feedback during practical teaching sessions on the course.
Questions?
Please email Rachel@Choreographytogo.com or call Rachel Holmes 07976 268672
Additional information
| | |
| --- | --- |
| Venue | Cambridge 2/3 June, Bristol 16/17 June, London 7/8 July, London 15/16 September, Birmingham 6/7 October, Essex 3rd November, Nottingham 8th December, London 2nd February, Manchester 9th February, Bristol 9th March, Birmingham 27th April, London 17th May |
FAQ
1.I have no Pilates experience but I am a qualified Level 2 ETM/GYM Instructor can I attend this course?
Yes of course. Attend as many Pilates classes as you can before you attend.
2: Can my work place pay for my place?
Of course, but we NO longer send out invoices or allow pro forma invoicing.
You can send a cheque – Payable to Choreographytogo Ltd
Pay with credit card or paypal using the website.
Do a bank transfer.
Payment with booking guarantees your place.
We cannot reserve places without payment.
3. Is your Fitness Pilates  "official" Pilates course?
Fitness Pilates is a brand and is endorsed by CIMSPA and EMD – You can get a bursary from EMD towards your course.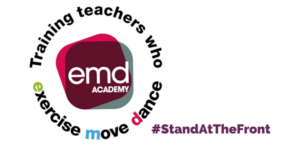 3. Once I have qualified am I able to call my class Fitness Pilates?
Yes you will be a Fitness Pilates Qualified Instructor.
4. Am I able to pay for the course in stages?
Unfortunately not, the full course price must be paid at the time of booking.
5. Do I get any other course materials with the course?
Yes, you will receive a PDF manual, access to the Online eLearning portal and your tutor will be in touch with you before the course starts.
Funding Options
There is funding available for Fitness Pilates Training
Contact https://emduk.org/ for bursary Information
Purchase your course from C2GO
Save your receipt/course details  and contact EMDUK who will advise of your finding/bursary.