Certified by: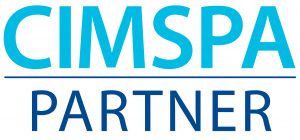 The Orthopaedic Fitness Pilates Advanced Training course, written by Rachel Holmes and Kelly Reed-Banks
Contains:
• In-depth information, analysis and solutions on common Orthopaedic conditions that you are faced with every time you teach Fitness Pilates.
• Detailed applicable anatomy and Fitness Pilates exercises for Orthopaedic conditions.
We cover LIVE and in the detailed 84 page manual and interactive online video platform:
• Frozen Shoulder
• Tennis and Golfers Elbow
• Arthritis
• Osteoporosis
• Hypermobility
• Non specific back pain
• Hip and Knee Replacements
• Muscular tears
• Rotator cuff injuries
• Piriformis syndrome
• Sciatica
• Slipped disc
• Disc Herniation
• Improved Biomechanics and Functional Movements
• What exercises are appropriate and which ones to avoid?
• Functional assessments and choosing the best exercises and movement patterns.
• Highly specialised training day for those coaches wanting to go deep into this area.
Online Course Videos and Full Online Back Up Certification
You will complete a case study to receive your certification.
FAQ
REMEMBER the email address and the password you set up to purchase this product.
Note it down in a safe place.
Log into Choreographytogo.com with the email and password.
Please check your spelling and that you have entered it correctly.
Email and Passwords are case sensitive.
If you forget your password do password reset but if your email address is HOTMAIL/GMAIL sometimes these emails get blocked
For quick help post in the Fitness Pilates Facebook Group https://www.facebook.com/groups/1139576346076922/
or email Rachel@Choreographytogo.com
Funding Options
There is funding for this course
Contact EMDUK and apply for your bursary
Up to £75.00 can be claimed for your Level 3 Pilates Diploma from EMDUK
"https://emduk.org/become-an-instructor/bursaries-funding-and-payment-plans/"