Sale!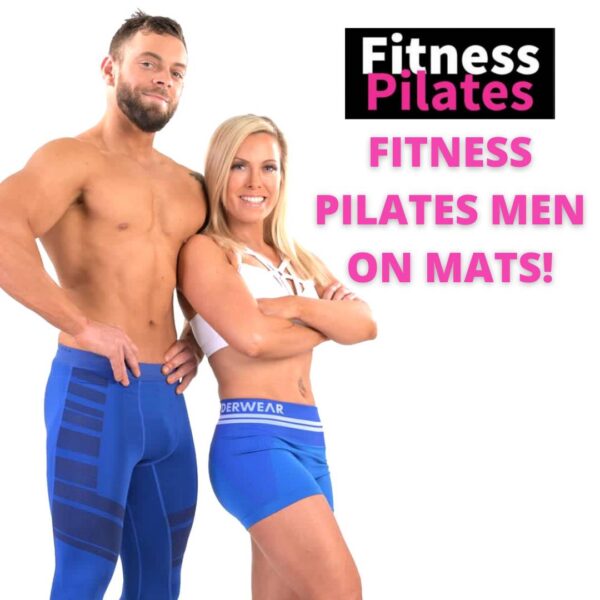 Fitness Pilates Men on Mats
FITNESS PILATE MEN ON MATS WORKSHOP
Join Kelly and Jason for this informative workshop if you want to attract more men into your classes or set up a new Fitness Pilates Men On Mats Class 
*How to structure a Fitness Pilates Class for men
*Understanding how to modify exercise to be more suitable for men.
*Planning and marketing your FP MOM class.
Key exercises we will cover on the workshop.
Standing mobility for feet with spiky balls.
Standing mobility for neck, shoulders, spine, hips, working in all range of motion that the joint will allow.
Dynamic mobility / Stretches for chest, back, hips.
Variations for calf stretch standing.
Movement tests to check for limited internal and external rotation of hip and then what moves you can focus on if there is evidence of restrictions.
Back strengthening variations with bands and weights to avoid laying prone.
Kneeling shoulder stability moves with bands – for strengthening rotator cuff.
Thread like a needle variations.
Clam – variations and progressions.
Seated Core variations with weights & mini ball.
Supine core variations with weights
Shoulder bridge variations with activation band, shoulder & lats release work.
Seated stretches using bands.
Primal Hip stretches and functional work.
Get INSTANT ACCESS to this ground breaking workshop.