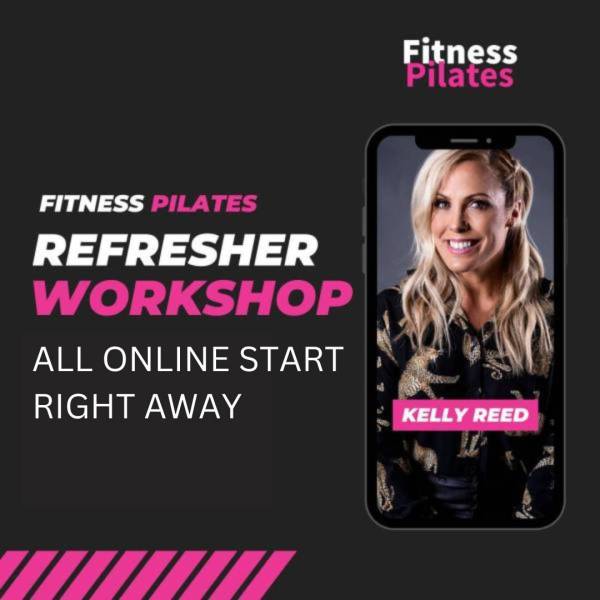 Fitness Pilates Refresher Workshop
Have you qualified in Fitness Pilates but need a refresher?
To maintain use of the Fitness Pilates brand name and keep your insurance valid you are required to do a Fitness Pilates update workshop every 2 years
.Would you like to get an update on how FP has evolved along and how you can ensure you teaching all the latest developments and updates in FP?
Kelly covers:
*Set Up techniques and Updates
*Breathwork for different populations and goals.
*Alignment and Precision updates.
*Advanced & Updated coaching skills for new face to face and online teaching.
*How to regress and progress key exercises for multi level teaching.
*Updates on Womens Health – Pelvic Health.
*Managing Multi Levels in Group.
*Ensuing your Fitness Pilates are functional and fabulous.
*Class planning and how long to spend teaching an exercises.
*How many reps per exercises.
Action packed and exciting Join Kelly for 2 hours of very practical information all recorded to watch right away.