Description
Train To Teach Pilates – Courses Held Nationwide Through The Year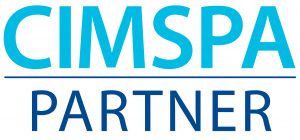 Once your booking has been received Kelly Reed-Banks will contact you with your course information.
28/29/30 September Essex Gidea Park
Squirrels Heath Lane, Gidea Park, Romford, Essex, RM11 2DY
12 – 6 Times To Be Confirmed
12/13/14 October London
David Lloyd Harbour Club Kensington.
Point West Apartment Building, Point West, Cromwell Rd, London SW7 4XR
Times 12 – 6pm
23/24/25 November  Birmingham
David Lloyd Solihull Cranmore
247 Cranmore Blvd, Shirley, Solihull B90 4ZL
12 – 6pm
18/19/20 January 2019 Bristol
David Lloyd  Ashton Rd, Bristol BS3 2HB
12 – 6pm
1/2/3 March 2019 London
David Lloyd Harbour Club Kensington.
Point West Apartment Building, Point West, Cromwell Rd, London SW7 4XR
Times 12 – 6pm
5/6/7 April  2019 Manchester 
Venue to be confirmed
Important Information before booking Level 3 Pilates with Choreographytogo Ltd
• Before attending the Level 3 Course you need to attend Pilates classes and be familiar with the exercises.
• You will also have to do homework and preparation before the course begins – Attendance of all 3 live days is compulsory.
• You are required to sit an exam during the course to gain your certification.
Both Kelly and I can't stress enough to come to the course prepared. Make sure you have watched the Level 3 online videos, you have printed the manual and read through and attended as many Pilates classes as you can. This will all help you so much when you attend and which is why we send the DVD and manual beforehand. Level 3 Pilates is a fantastic qualification and one that is held in high regard within the industry, therefore prepare and you will be able to enjoy the course and get the most out of it.
It is imperative you attend Pilates classes as a participant before you attend the Level 3 Training.
When booking this course  you will receive:
• A log in to the Level 3 Online Video Dashboard featuring Rachel Holmes and Kelly Reed.
•Level 3 Manual as a Downloadable Document you will need to print this off, read and bring to the course. No hard copy manual is posted to you.
•1 week before the course begins your tutor Kelly Reed-Banks will be in touch with you to welcome and confirm you are all ready to begin. You can contact at Kelly@Choreographytogo.com.
•You will also film your assessment using your own class members and send the DVD in. This cuts down on travel time and days away and ensures you can film your class in an environment you feel comfortable in and show your teaching in a more natural environment.
Do you want to be a Level 3 Pilates Instructor?
You will gain 20 REPs points and get onto the register at Level 3
Who is this course for?
Anyone that would like to teach Pilates – You don't require any prior fitness qualifications to take this course.
What does the course entail?
Fill in the portfolio (LAP) – After completing the 3 days you will prepare a case study on 1 person including plans/progressions and options through 6 weeks of lessons. You will par q the group and document how you progress them. This is a simple process and once we show you how to fill in your portfolio is very straight forward and logical.
 You can even use an existing class that you have going. As long as you fill in the correct details you can easily complete this part of the portfolio.
Film yourself teaching a full 45 minute session of your group and send it to us for your practical assessment
Any more questions?  Email Kelly@Choreographytogo.com or scroll down for FAQs
Your Course Tutor is Kelly Reed-Banks
Level 3 Course content
Day 1
Evolution of the original 34 mat work exercises
Go over original Principles and Pilates Basic and Theory
Vocabulary/Imagery and Pilates teaching Skills
Teaching Practise – Teach Backs and Teaching to the Group.
Sequences, Progressions and Transitions.
Day 2 and Day 3
Functional Anatomy/ 3 Planes of motion/ Tri Plane Movement
Fascia
Foot and Ankle
Male and Female Pelvic Floor
Foam Roll / Tennis Ball self Myofascial release
Dyna Bands
Mini Ball
Advanced progressions and sequences.
Posture Assessment and Movement Screens.
Personal Training Pilates