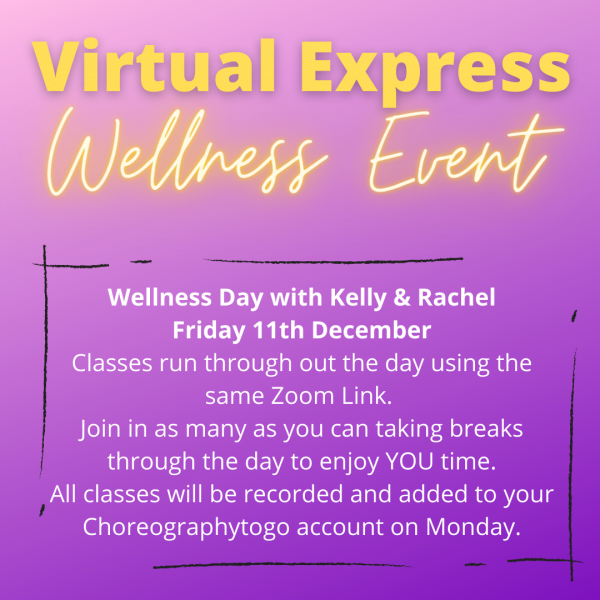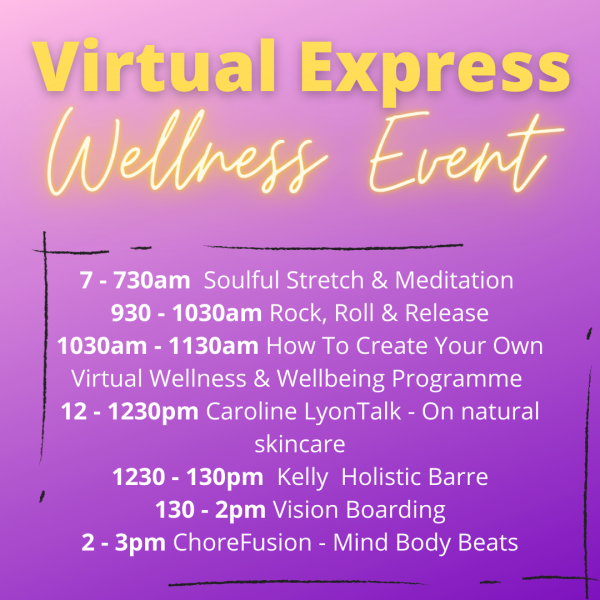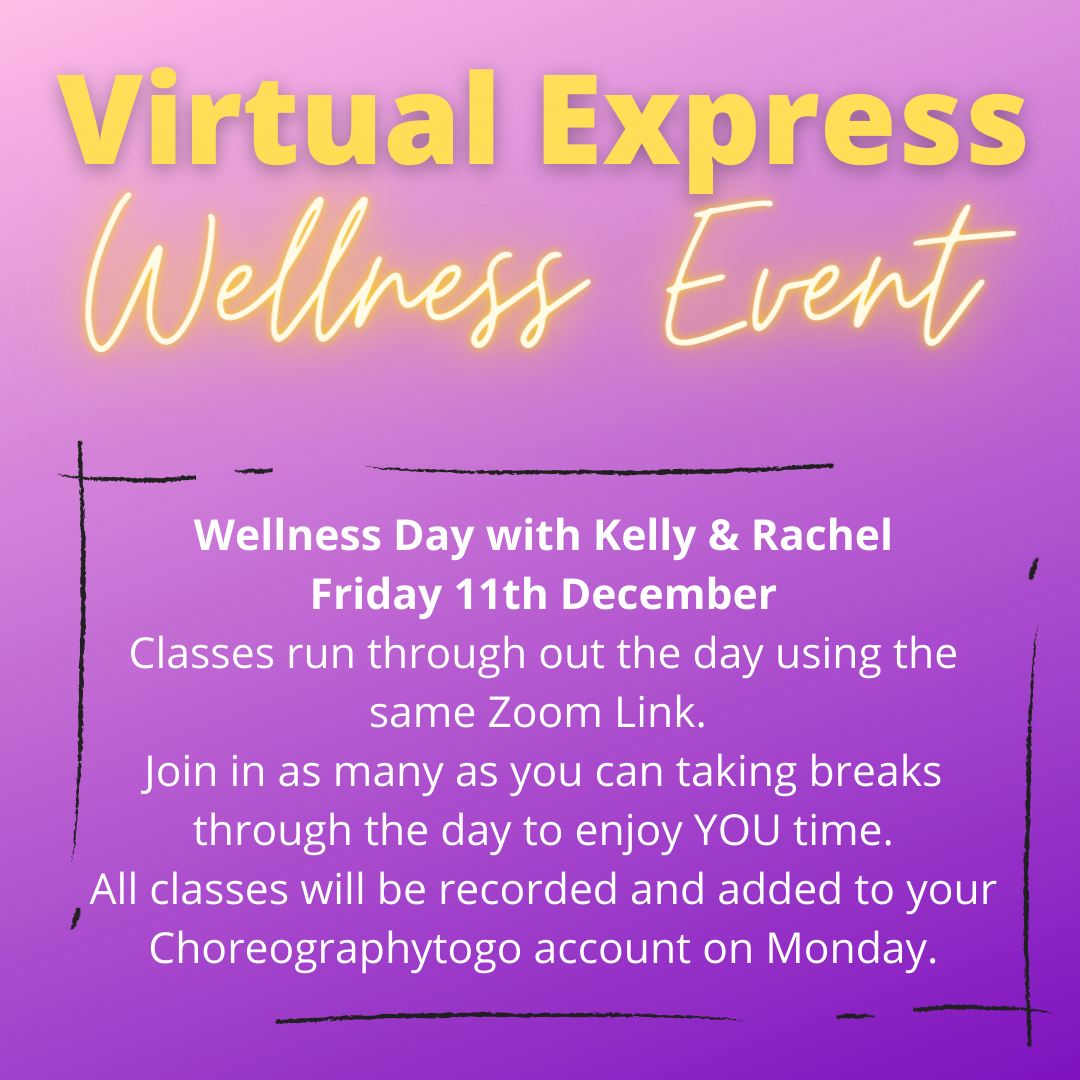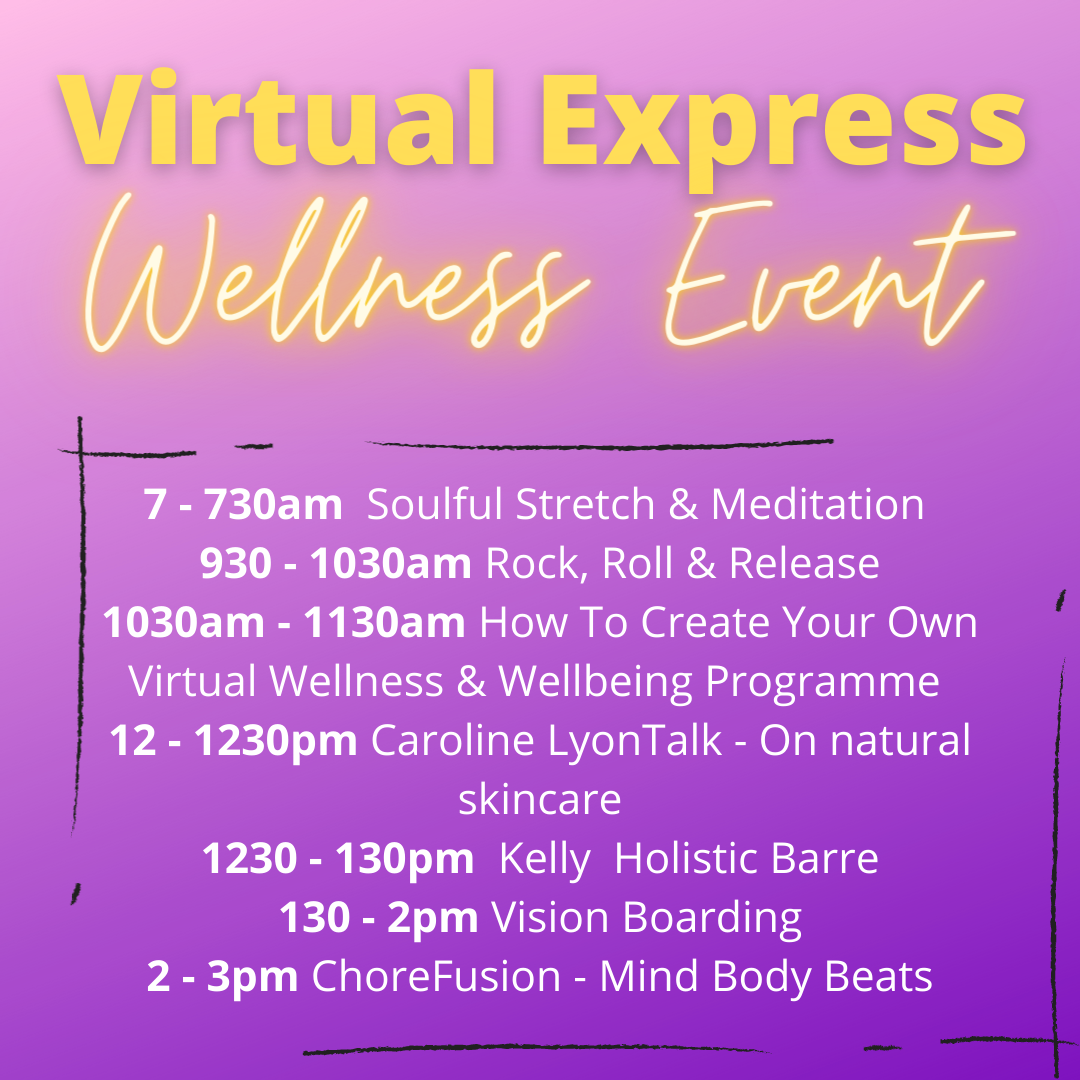 Virtual Wellness Retreat
To round up our Wellness Week Join Rachel and Kelly for a Virtual retreat WATCH ON REPLAY
Timetable Virtual Retreat 
Classes run throughout the day using the same Zoom Link which is in your Choresographytogo receipt upon booking.
Join in as many sessions as you can LIVE taking breaks through the day to enjoy YOU time.
All classes will be recorded and added to your Choreographytogo account on Monday.
Here is the timetable:
7 – 730am  Soulful Stretch & Meditation Kelly 
Prepare for a blissful day with Kelly on ZOOM
930 – 1030am Rock, Roll & Release
Join Rachel for a beautiful release class using a foam roller and tennis ball and a towel. Working though Breathwork and mindset.
1030am – 1130am – Workshop
How To Create Your Own Virtual Wellness & Wellbeing Programme or Event with Rachel
12 – 1230pm Caroline Lyon Talk – On natural skincare, how to a facial massage, holistic skincare at home.
1230 – 130pm  Kelly  Holistic Barre
Kelly will teach a gentle and organic Barre session for all levels.
130 – 2pm VISION-BOARDING, Manifesting & Goal setting with Rachel and Kelly 
2 – 3pm ChoreFusion – Mind-Body Beats
Join kelly and Rachel for ChoreoFusion – Mind-Body Beats Style using a playlist made up of amazing Mind Body Beats experience low impact dance, Fitness Pilates, Stretch, Flex, Brainfit and conditioning all in one workout too close out the day.