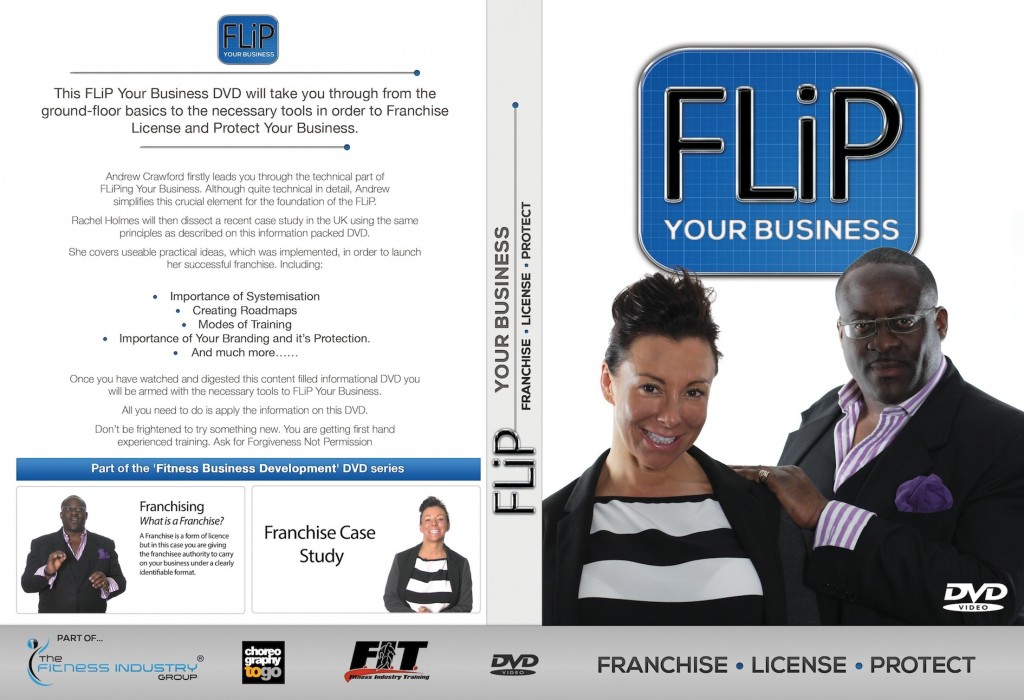 Franchise License and Protect your Fitness Business DVD is available for £67 +VAT

 FLiP your Fitness Business DVD will take you through from the ground floor basics to the necessary tools in order to Franchise, License and Protect Your Business.
Andrew Crawford leads you through the technical part of FLiPing your Business. Although quite technical in detail Andrew simplifies this crucial element for the foundation of the FLiP.
Rachel Holmes will then dissect a recent case study in the UK using the same principals as described on this information packed DVD.
Rachel covers useable practical ideas, which were implemented, in order to launch her successful KSFL Franchise.
* Importance of Systemisation
* Creating Roadmaps.
* Modes of Training
* Importance of Your branding and it's protection.
And much much more…………
 
All you need to do is watch the video, take notes and apply the information.
The information contained in this DVD would take years and years to put together or at incredible expense to hire a mentor and coach to show you exactly how to do it. The information is worth £1000's.
You have all of the information on a DVD that you can watch and take notes over and over again.
Follow Andrew and Rachel's clear and concise steps, prepare to put in the ground work, planning and systemisation  and you can FLiP your business exactly as Rachel did.
 
To order your FLiP Your Fitness Business DVD Click here
To order your FLiP Your Fitness Business DVD Click here £67 + VAT + Postage and Packing
PLUS get your free Bonus Ebook
Protect your Fitness Brand