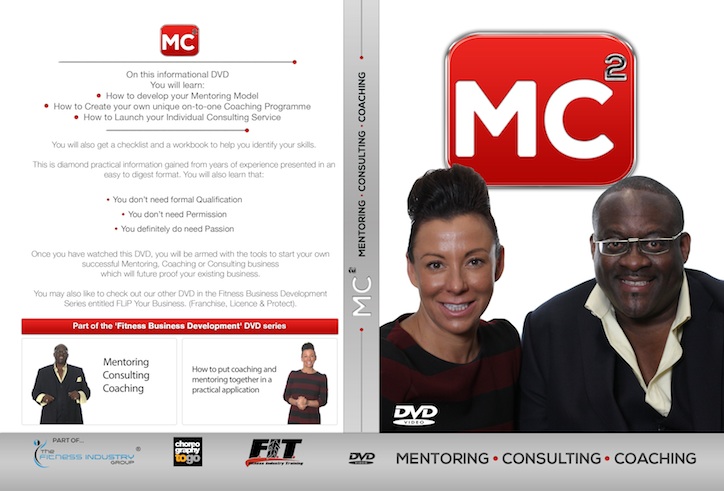 Brand new Business DVD with Andrew Crawford and Rachel Holmes
Mentoring, Coaching and Consulting Fitness Business DVD
£27.97 + VAT + Postage Click here to purchase
Offering a Bespoke Coaching and Mentoring Service in your Fitness Business is an excellent way of:
* Increasing your income
* Offering your clients a personal service for them to achieve their goals faster.
* Enabling you to work from anywhere
* Create programmes you can keep rolling out
* Understand different types  and formats of Coaching and Mentoring
Think of all the skills you have and how you can coach and mentor clients via social media, email, skype calls, webinars and conference calls. You could coach Fitness, Running, Weightloss, Goalsetting, Business, Empowerment, Pilates, Yoga in fact any of the topics YOU specialise in and this DVD will show you how to get going and create your content.
Rachel looks at how to start small and grow your Coaching and Mentoring business.
Andrew goes through all of the technical nuts and bolts of setting up your Mentoring, Coaching and Consulting Fitness Business.
No one has EVER put together a useful resource like this EVER!
Learn from 2 of the UK's most successful Coaches and Mentors exactly how to offer this in YOUR business.
This fully comprehensive DVD is £27.97 + VAT + Postage until Sunday 7th April
Check out these DVD clips