Fitness Pilates – The Next Level 2012 Workshop
with Rachel Holmes
The time has come to revolutionise your Pilates classes again. So many new ideas to make your Pilates sessions more functional, results based and targeted.  This workshop is all about new thinking, new research, new ideas to take Fitness Pilates forward into the future.
Functional anatomy and functional training is now a primary training focus. All the sessions in this workshop will look at Pilates and function from a 3d perspective, improving biomechanics, mobility and flexibility.
3 workshop/workout sessions exploring new ideas taught by Rachel Holmes in a 4 hour workshop. This workshop if for all forward thinking Pilates Instructors wanting to take advantage of new research and information. All Group Exercise Instructors and Personal Trainers are welcome.
The Workshop is £46 with 4 REPS/CPD Points attached.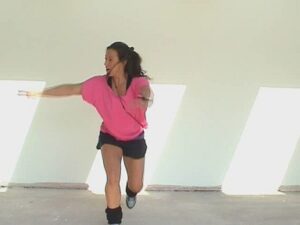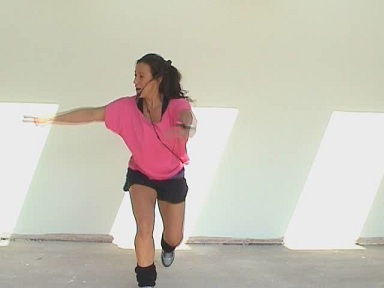 Session 1 Functional Fitness Pilates 2012
Rachel once again updates the whole Fitness Pilates concept with new sequences, routines and progressions which employ a functional and tri-plane philosophy. Functional Fitness Pilates continues to move forward with updated research and continued biomechanical knowledge. Tons of usable ideas for your general level FP classes.

Session 2 New Foam Roller and Trigger Point ideas using Foam Rollers and The Grid.
Foam rollers have been an integral part of Pilates training, stretching and rehab for many years and the benefits are multiple. Using the Grid Foam roller Rachel incorporates self myofascial release techniques, massage and trigger point therapy with Pilates. A more therapeutic version of FP with a multitude of fresh and re vitalising exercise ideas.

Session 3 Functional Fitness Pilates using resistance tubes and mini ball.
Get creative with Fitness Pilates staples of the  resistance tubes and the mini balls, two of the most popular pieces of FP equipment.

Sponsored by Escape Fitness
| | | | | |
| --- | --- | --- | --- | --- |
| Day | Date | Area | venue | Time |
| Sat | 7 Jan 12 | | Esporta | 1230 – 430 |
| Sun | 8 Jan 12 | | Spectrum | 1230 – 430 |
| Sat | 14 Jan 12 | | David Lloyd Cranmore | 1230 – 430 |
| Sat | 21 Jan 12 | | The Gallean Hotel, Didsbury | 1230 – 430 |
| Sat | 4 Feb 12 | | LA Fitness Canary Wharf | 1230 – 430 |
| Sun | 5 Feb 12 | | David Lloyd | 1230 – 430 |
| Sat | 18 Feb 12 | | Chamberlayne Leisure Centre | 1230 – 430 |
| Sat | 25 Feb 12 | | Nuffield Chelmsford | 1 – 5 |
| Sat | 3 March 12 | Oxford | David Lloyd | 1230-430 |
| Sat | 10 March 12 | Edinburgh | Bannertynes. City Centre | 1- 5 |
| Sun | 11 March 12 | Newcastle | Greens | 1230 – 430 |