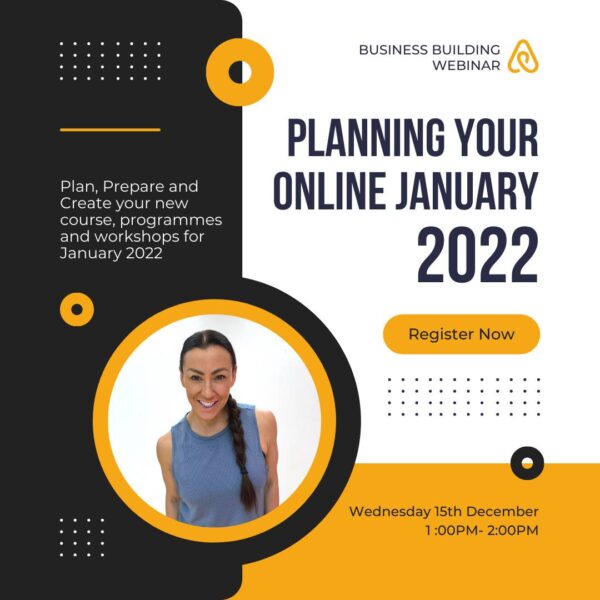 Business Building Webinar Planning Your ONLINE January 2022
Planning your January NOW is key to get your courses and programmes planned and ready to promote.
In this exciting webinar Ill be discussing
What is HOT for January 2022?
* How to create your NEW beginners courses and programmes to get new clients and customers into your business.
* Landing pages and collecting email addresses of people who are motivated to JOIN YOU.
* How to contact business and offer your services as a corporate
* How To CREATE Pop Up programmes aimed at new clients.
* The best systems and software to help you automate your business.
* TONs of Business ideas and MOTIVATION!
* Social media TRICKS and secrets that you don't know about!