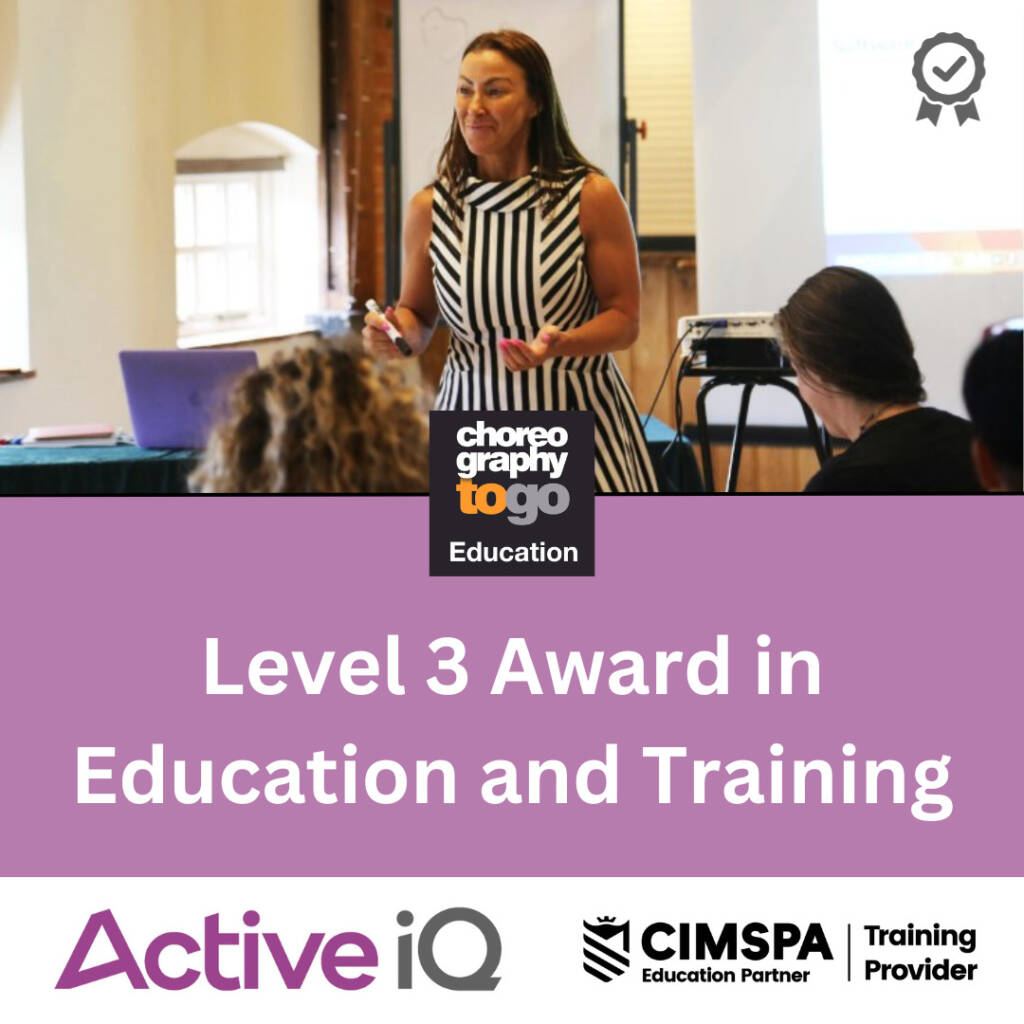 Active IQ Level 3 Award in Education and Training
Choreographytogo Are Proud To Be Launching 
Active IQ Level 3 Award in Education and Training (the old PTLLS)
Do you want to become a Tutor or Trainer?
Take your passion for teaching Fitness to the next level by training to become a course tutor led by the UK Leading Teacher Training Providers Choreographytogo Education.
If you're looking to teach in further education or tutor courses, this is the course for you. 
Once you've qualified, you can teach vocational subjects for which you hold a vocational qualification. For example, you can teach Level 2 Gym Instructor course content if you hold a Level 2 Gym Instructor qualification, Level 3 Personal Trainer if you hold a Level 3 PT or Level 2 Group Fitness if you hold this qualification.
The course provides the underpinning knowledge required to teach and educate.
Start with access to:
All online course material

Course videos

Online worksheets

Live training, Educational and Planning session with UK's leading Educators Kelly Reed & Rachel Holmes.

Assessment guidance 

Join the LIVE dates on ZOOM.
Train to become a Tutor / Trainer 

Guided learning Hours: 48

Time To Complete: 120
Who Is This For? 
You if you are considering tutoring or assessing

You if you are considering a career in education.

The Active IQ Level 3 Award in Education is equivalent and replaces the L3 and L4 PTLLS
The Course is delivered online via ZOOM attendance live is encouraged but you are able to catch up on the replay and access the additional recorded videos and workshop
6 Dates in 2024
11am – 3pm – if you cant make the dates then you can get the catch up recording 
Thursday 8th February 11-3pm
Thursday 15th February 11-3pm
Friday 23rd February 11-3pm
Thursday 29th February 11-3pm
Thursday 7th March 11-3pm (micro teach)
Thursday 14th March 11-3pm (micro teach)
Ofqual Accreditation Number 601/0143/X
Learners must be 19 + and do not need to be in a teaching role.
Learners must be competent in the area in which they wish to teach, with evidence that suggests the teaching qualification is appropriate to them as individuals.
To achieve the Active IQ Level 3 Award in Education and Training, learners must complete the one mandatory unit (3 credits) and an additional 9 credits from the optional units (6 credits from Group B and 3 credits from Group C).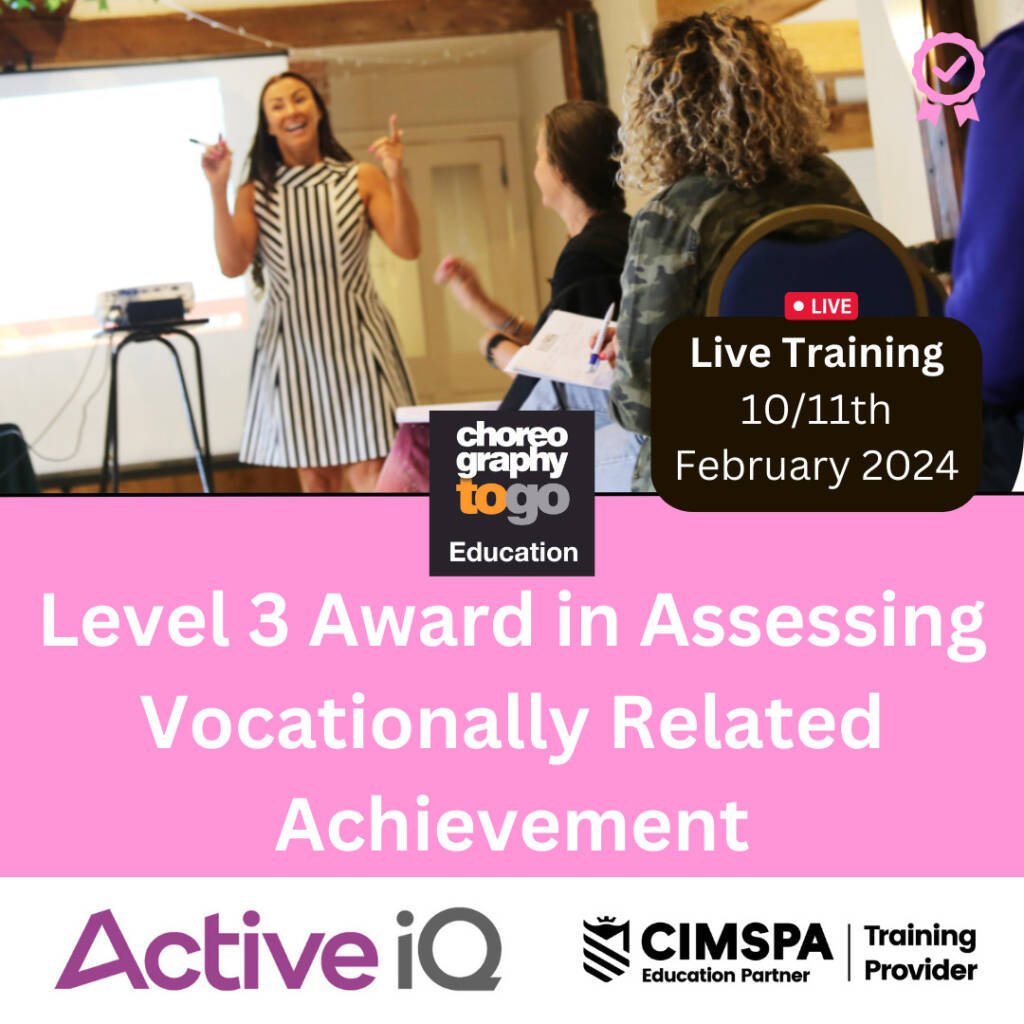 Level 3 Award in Assessing Vocationally Related Achievement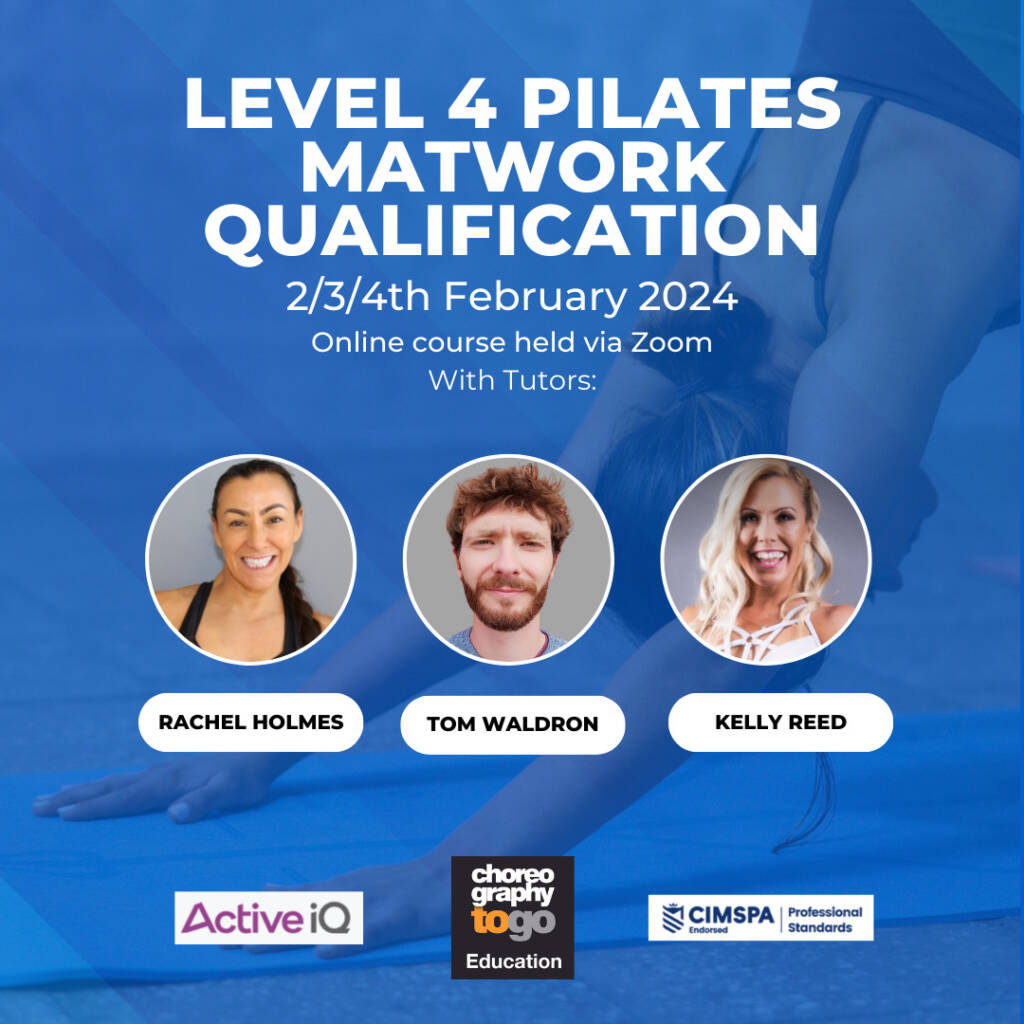 Level 4 Pilates 2/3/4th February 2024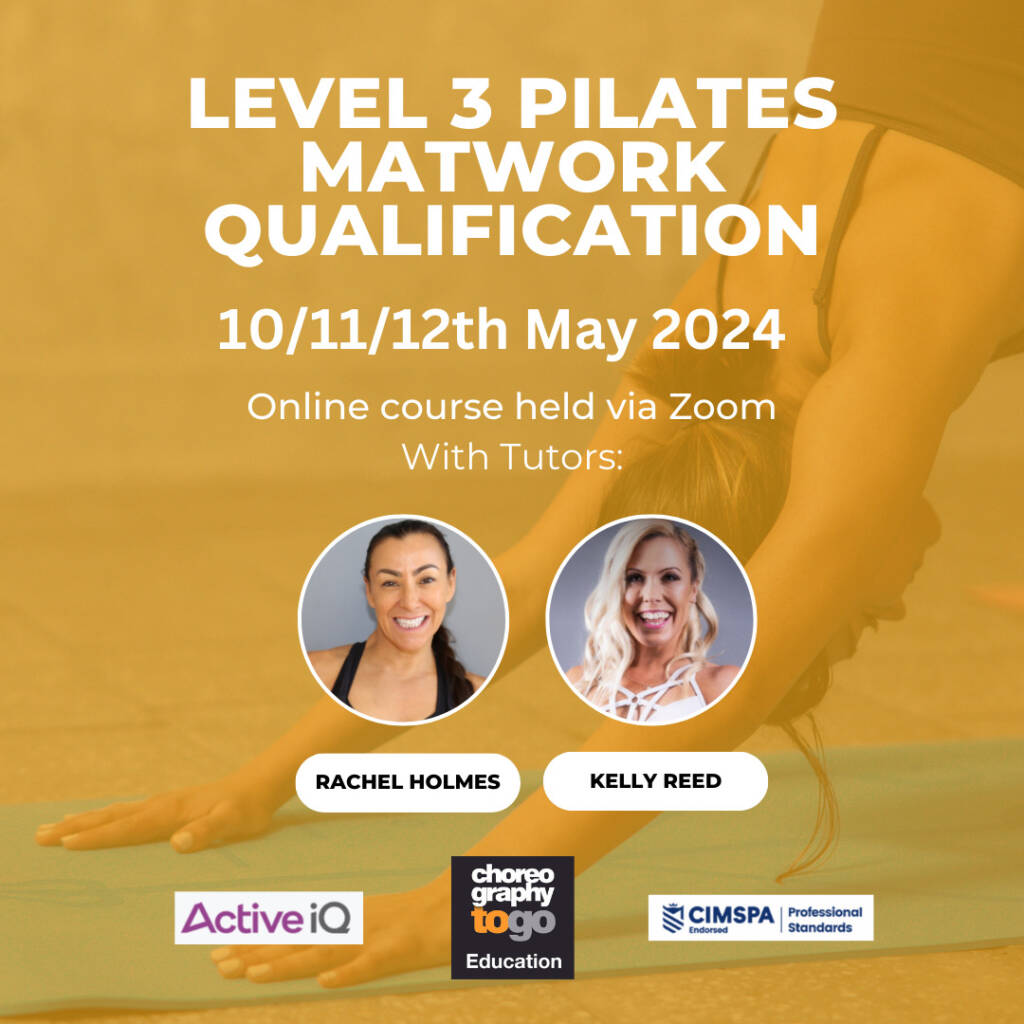 L3 Pilates 10/11/12 May 2024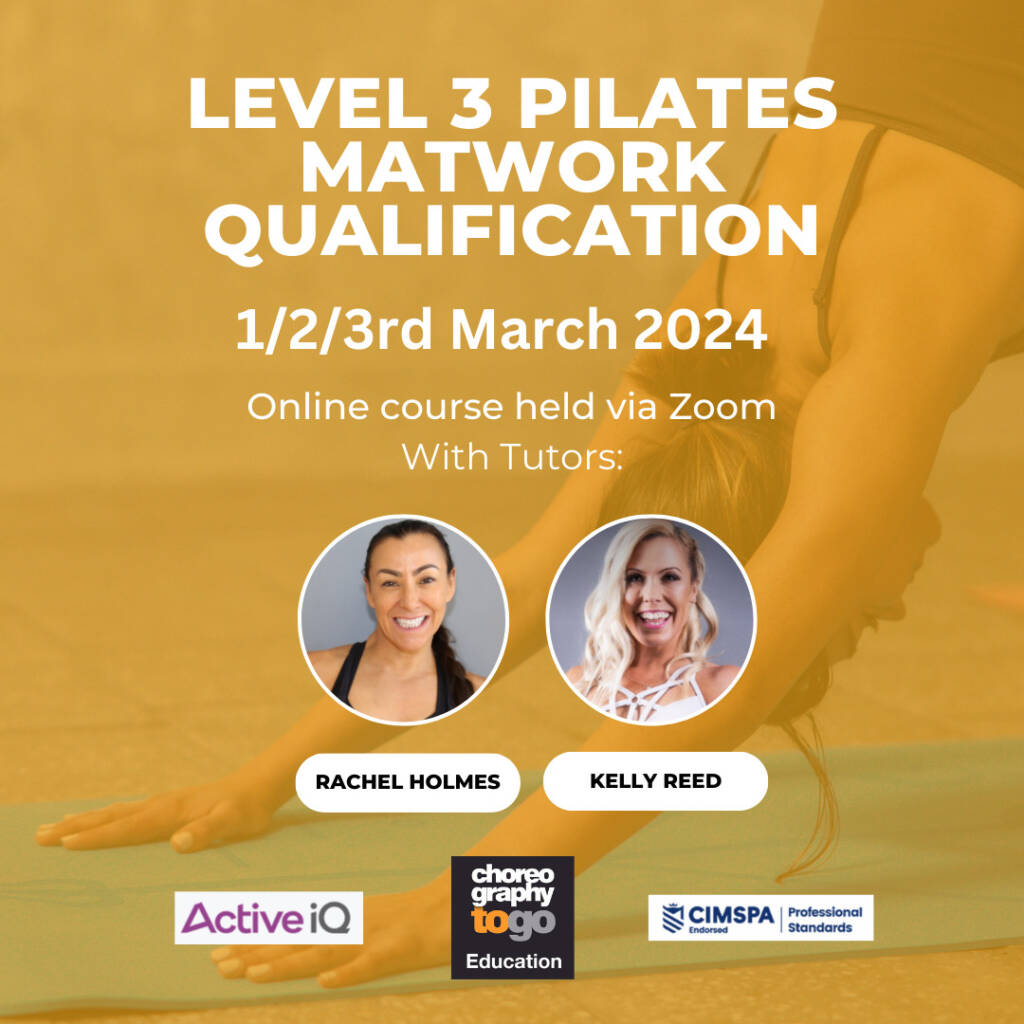 L3 Pilates 1/2/3 March 2024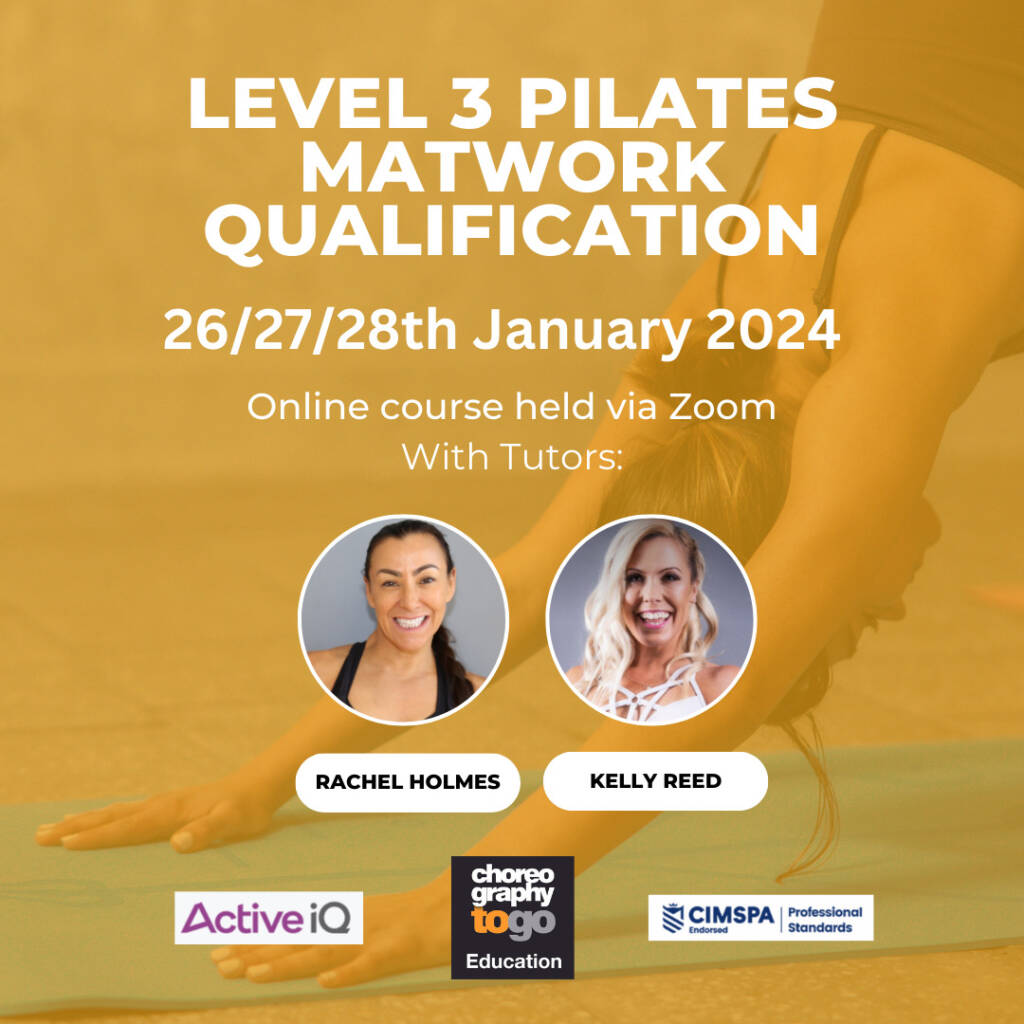 L3 Pilates 26/27/28 January 2024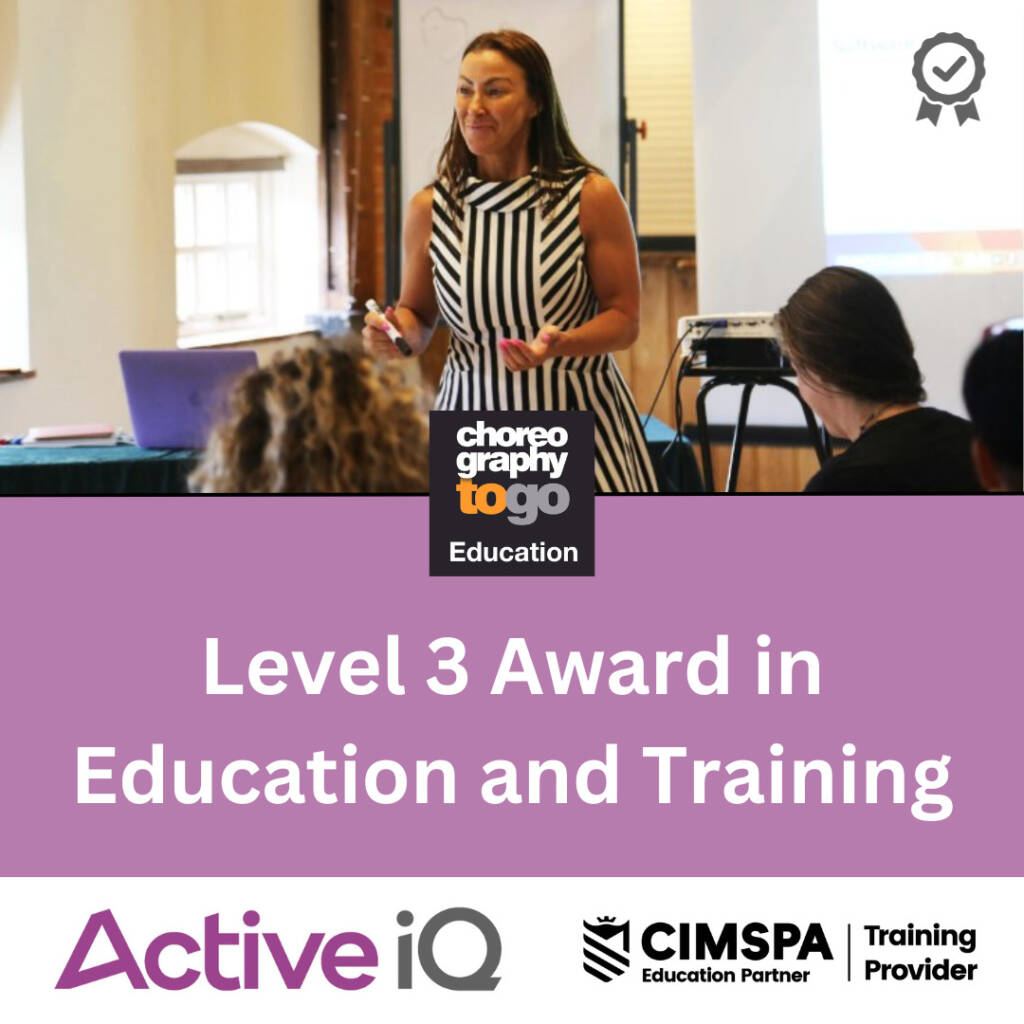 Active IQ Level 3 Award in Education and Training
Level 4 Pilates Extension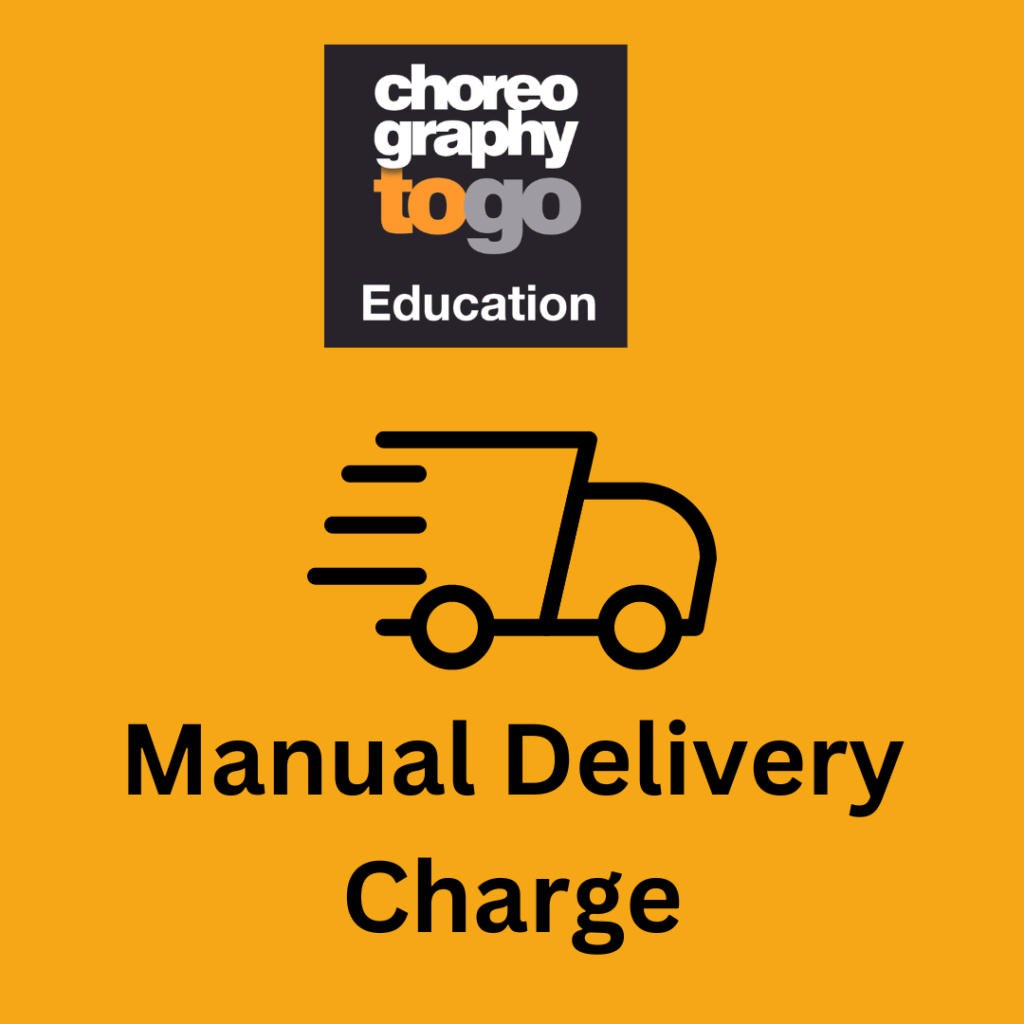 Qualification Manual Delivery
Active IQ Level 3 Award in Instructing Outdoor Fitness
Reregister Level 3 Pilates Diploma Extension
L3 Pilates 10/11/12 November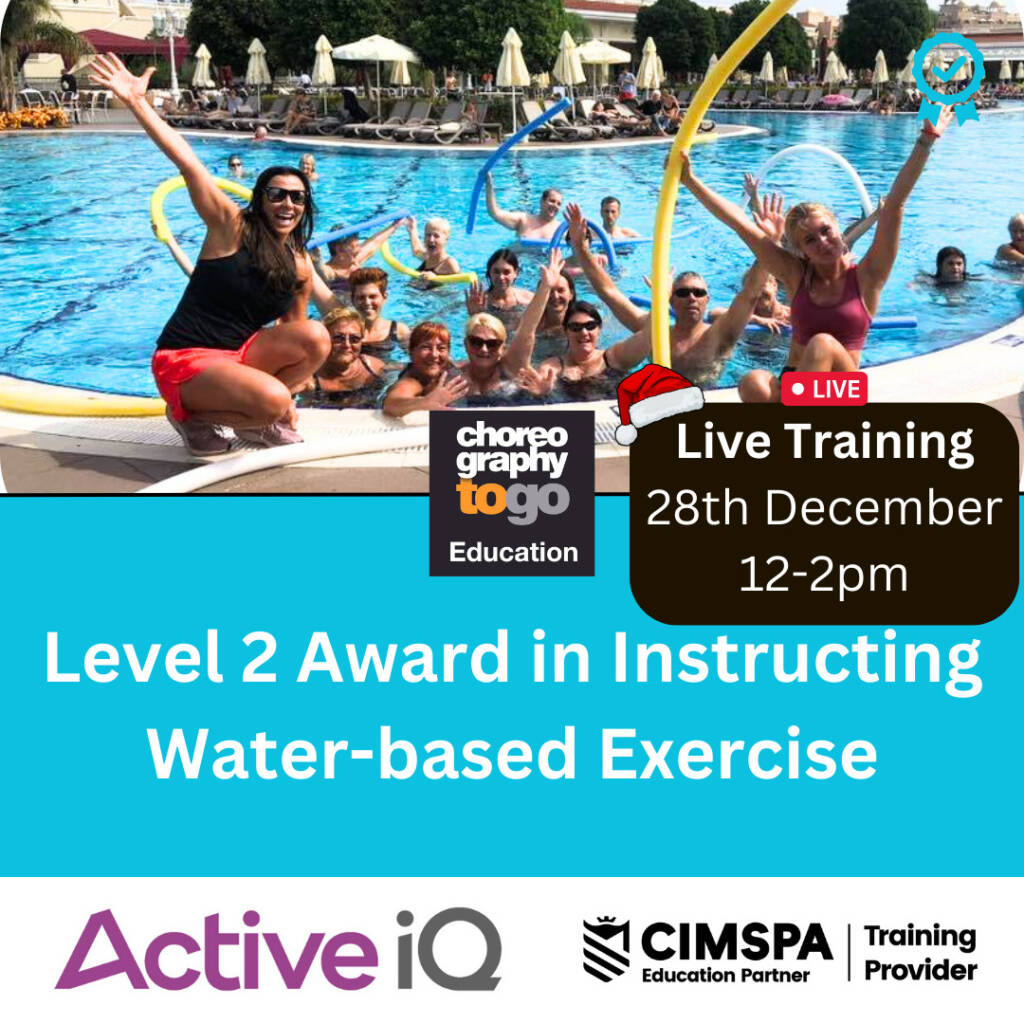 Active IQ Level 2 Award in Instructing Water-based Exercise
C2GO has trained over 10,000 fitness instructors
Led by fit pro expert & presenter Rachel Holmes
CIMPSA & AQA recognised qualifications
Over 16,000 happy customers & members
Industry leading business training & guidance