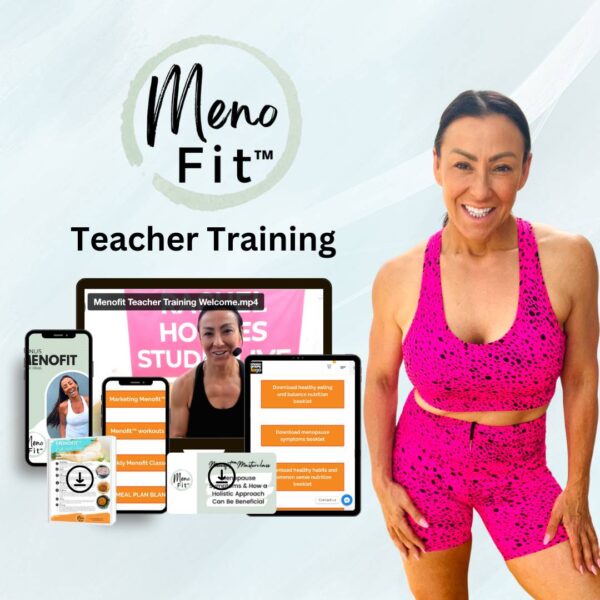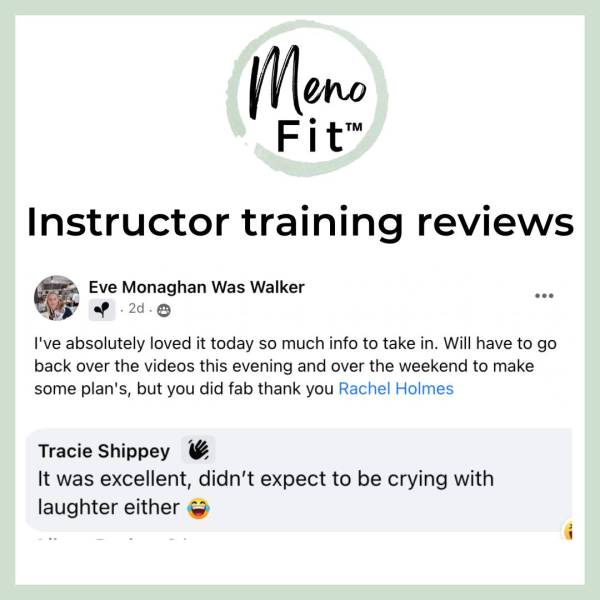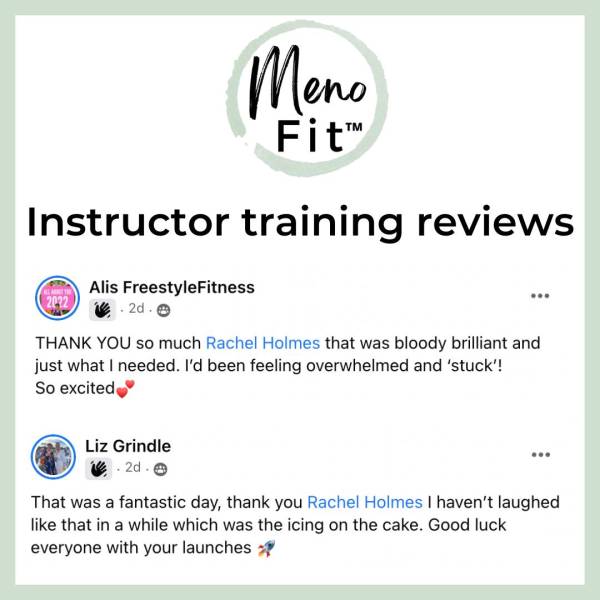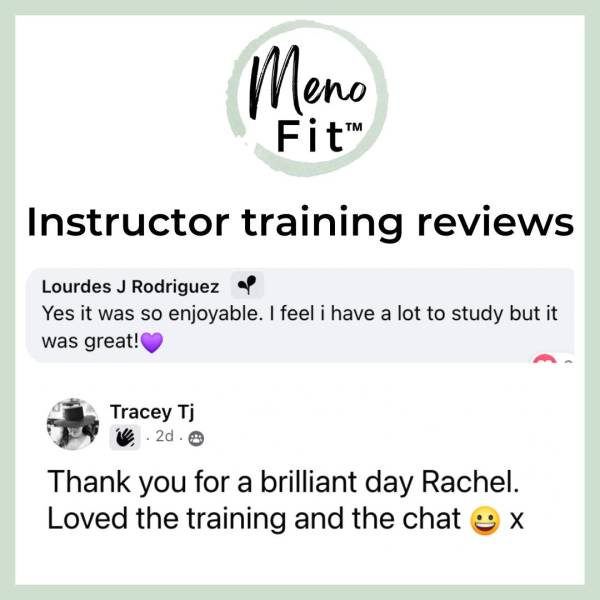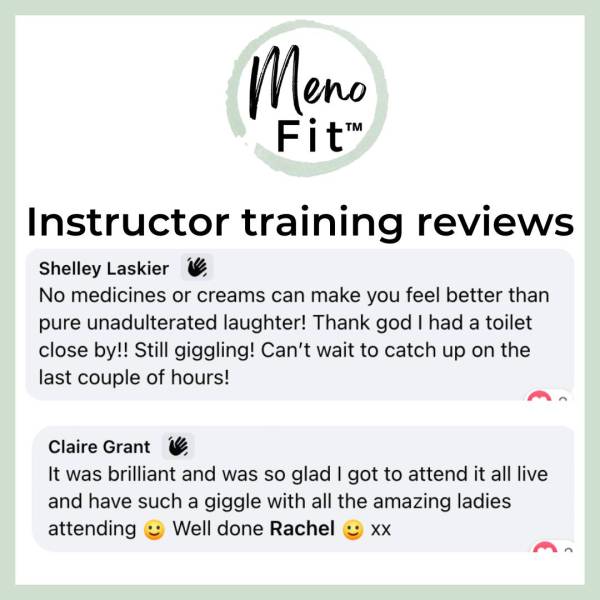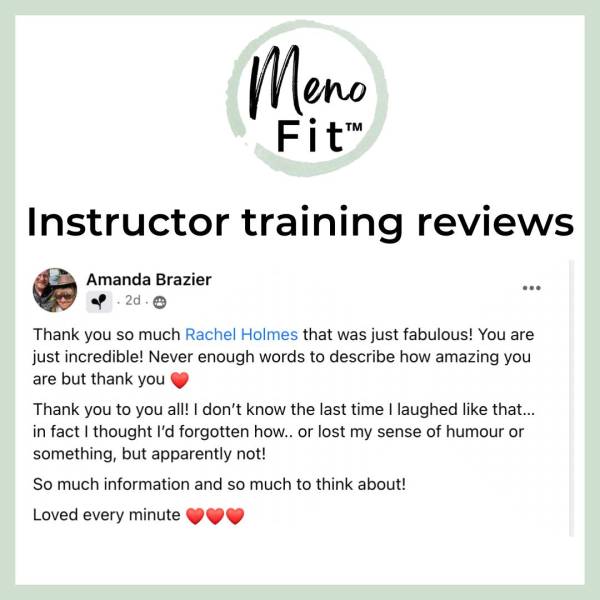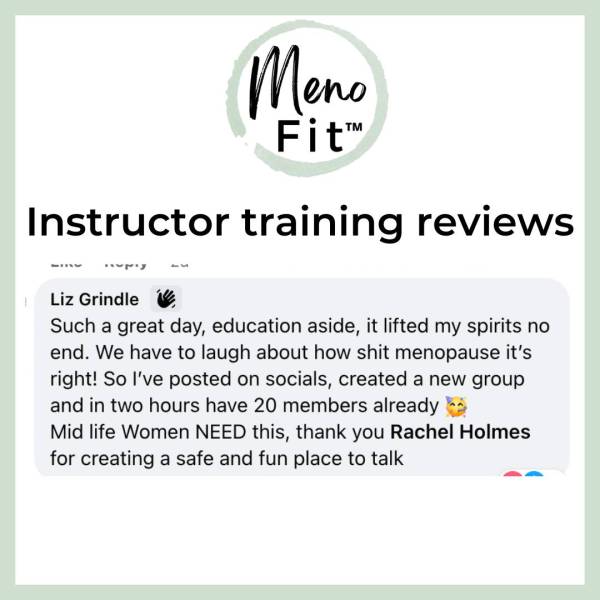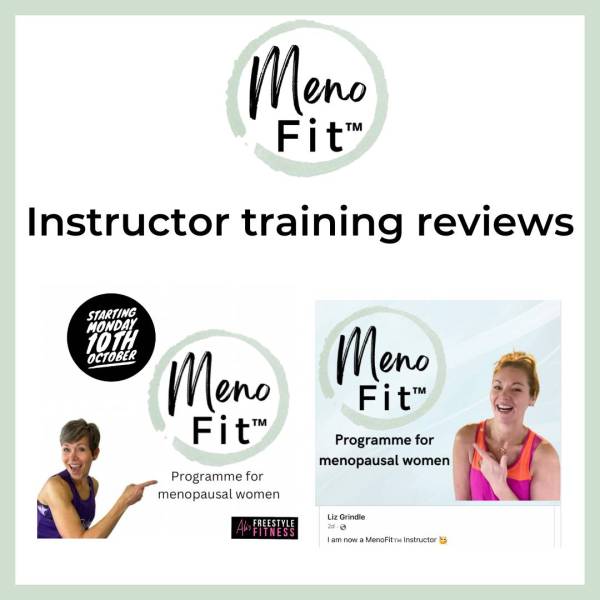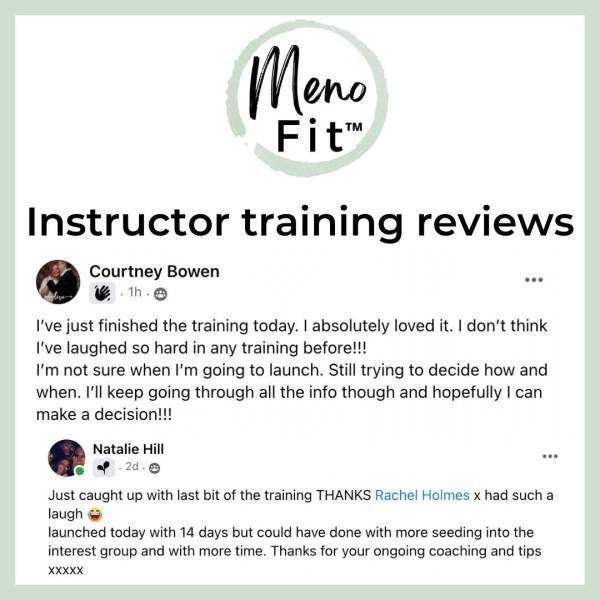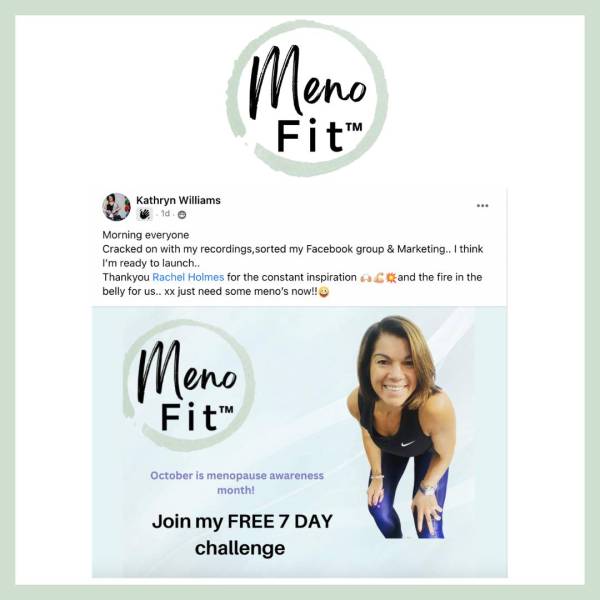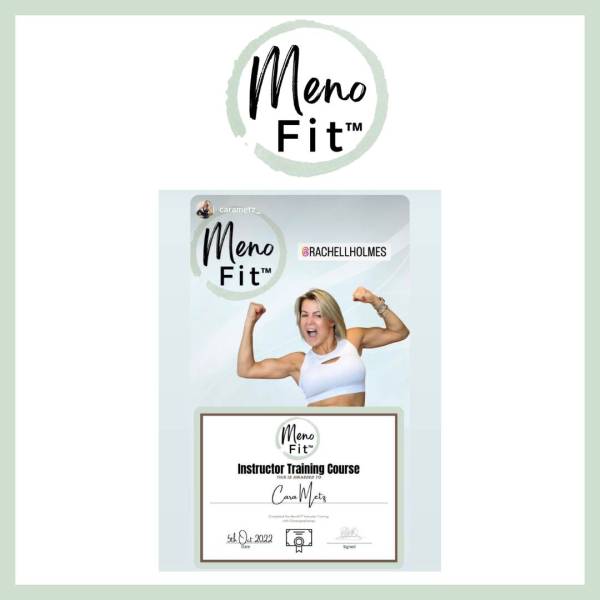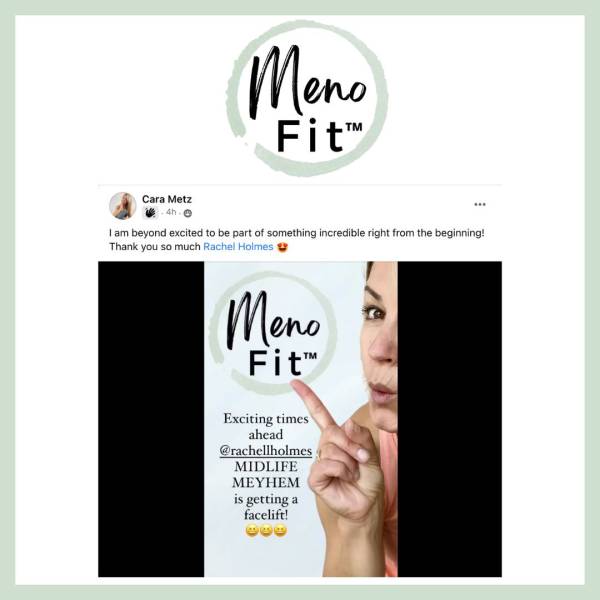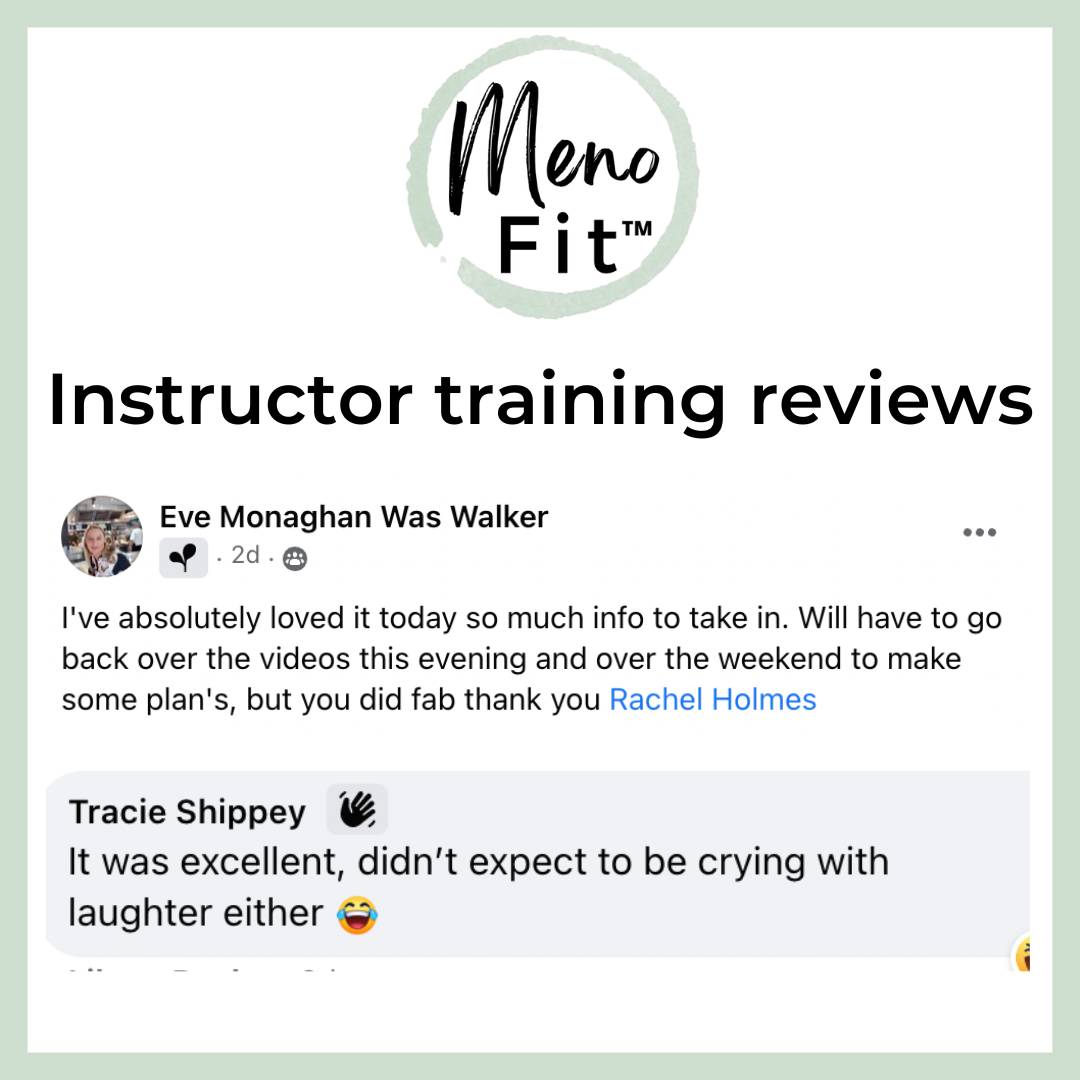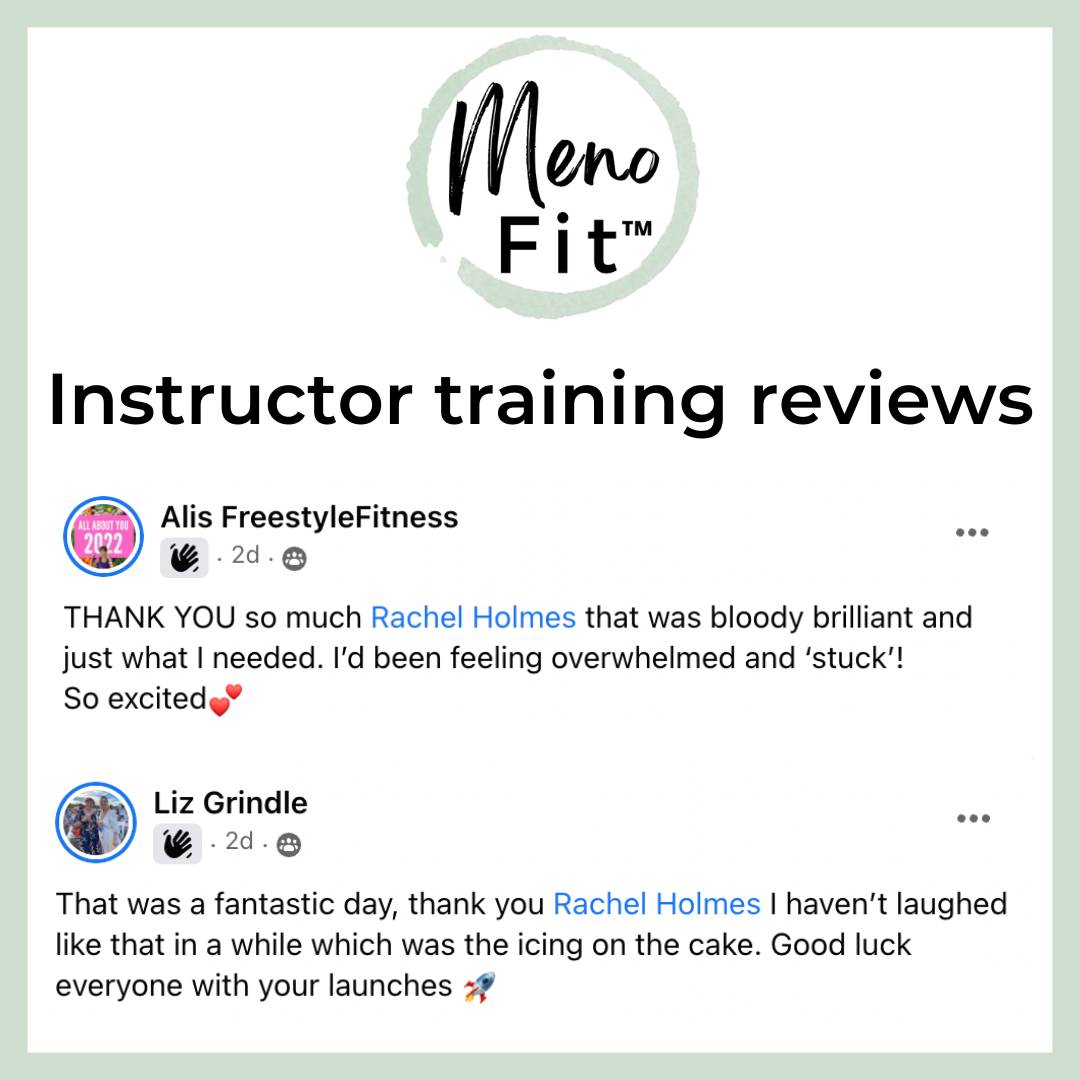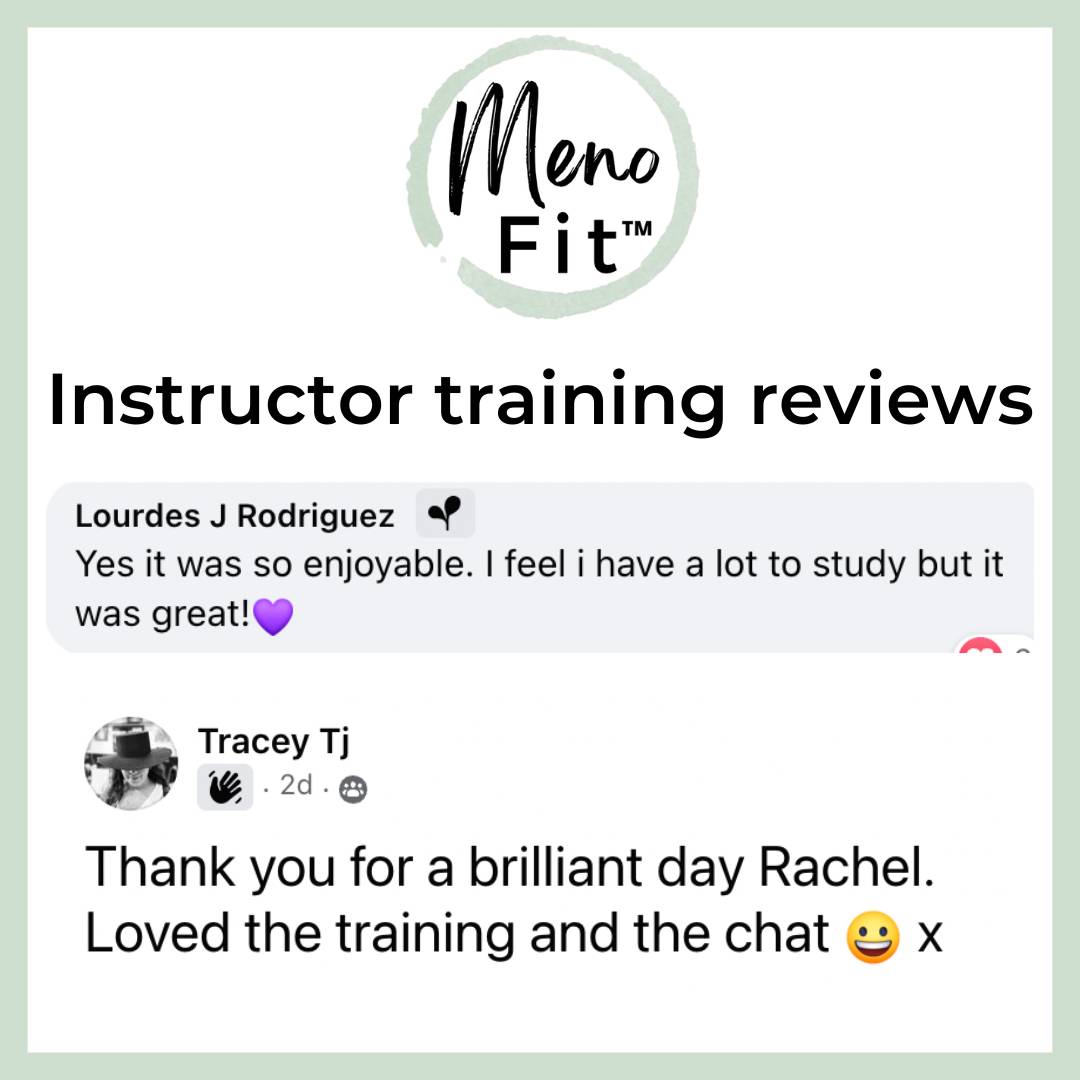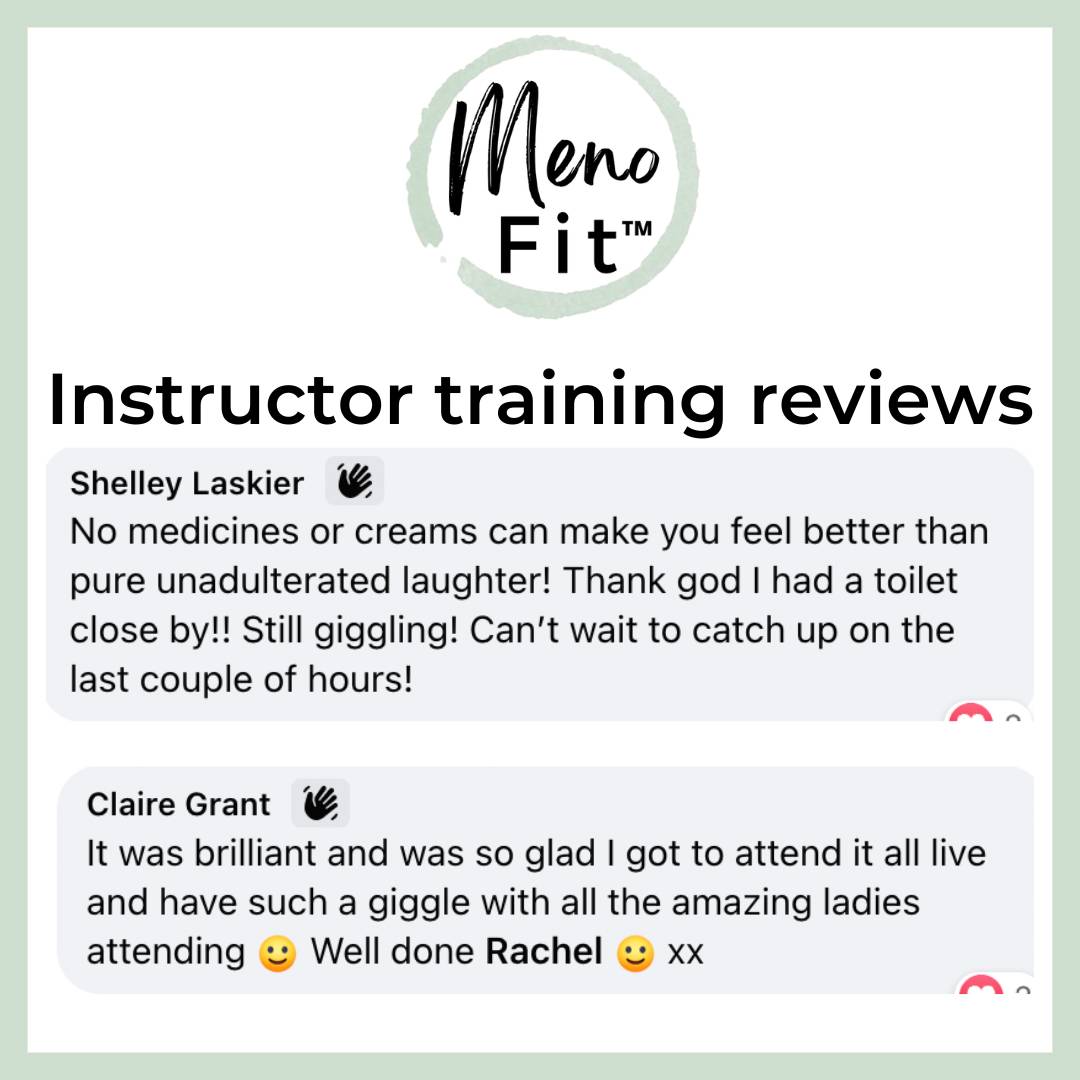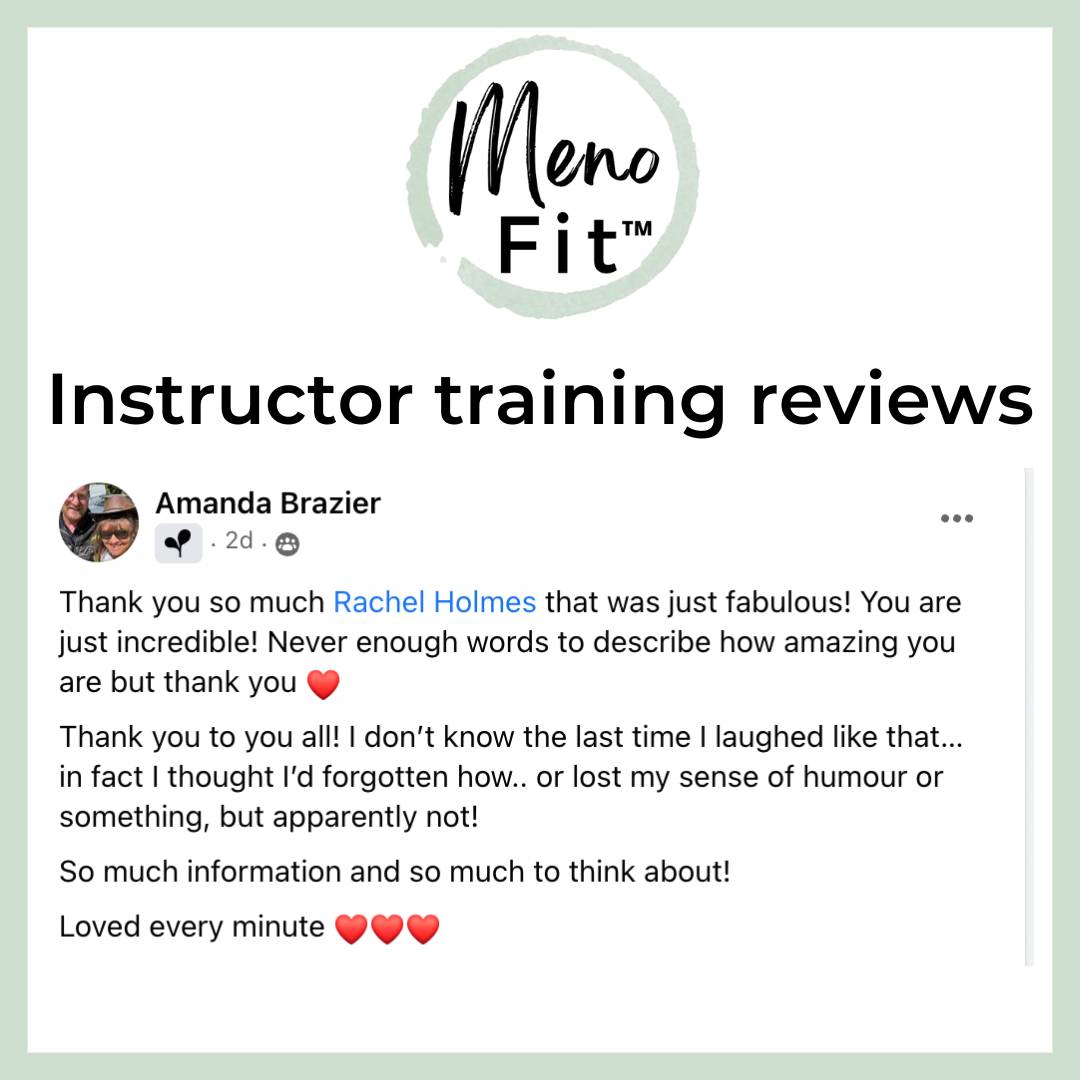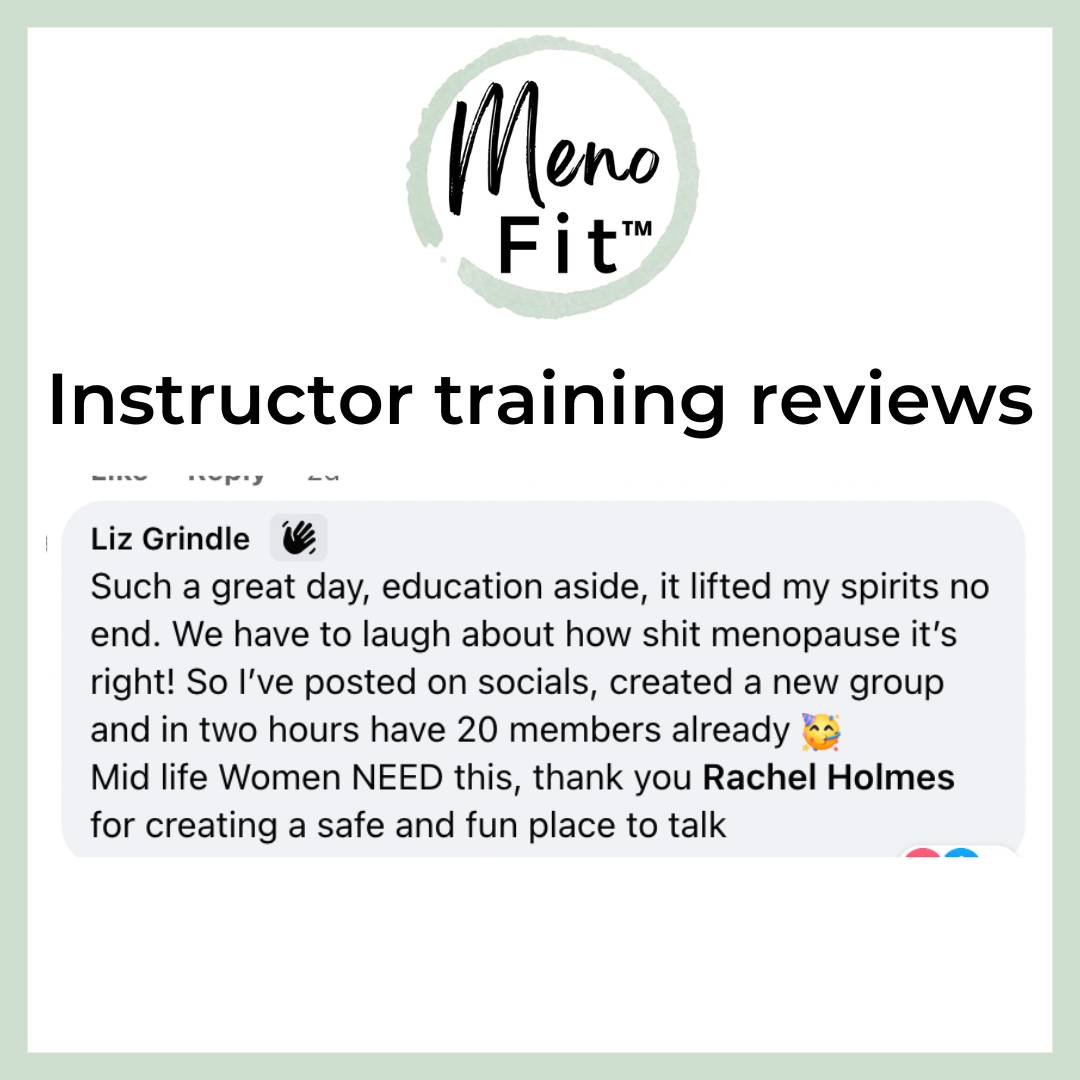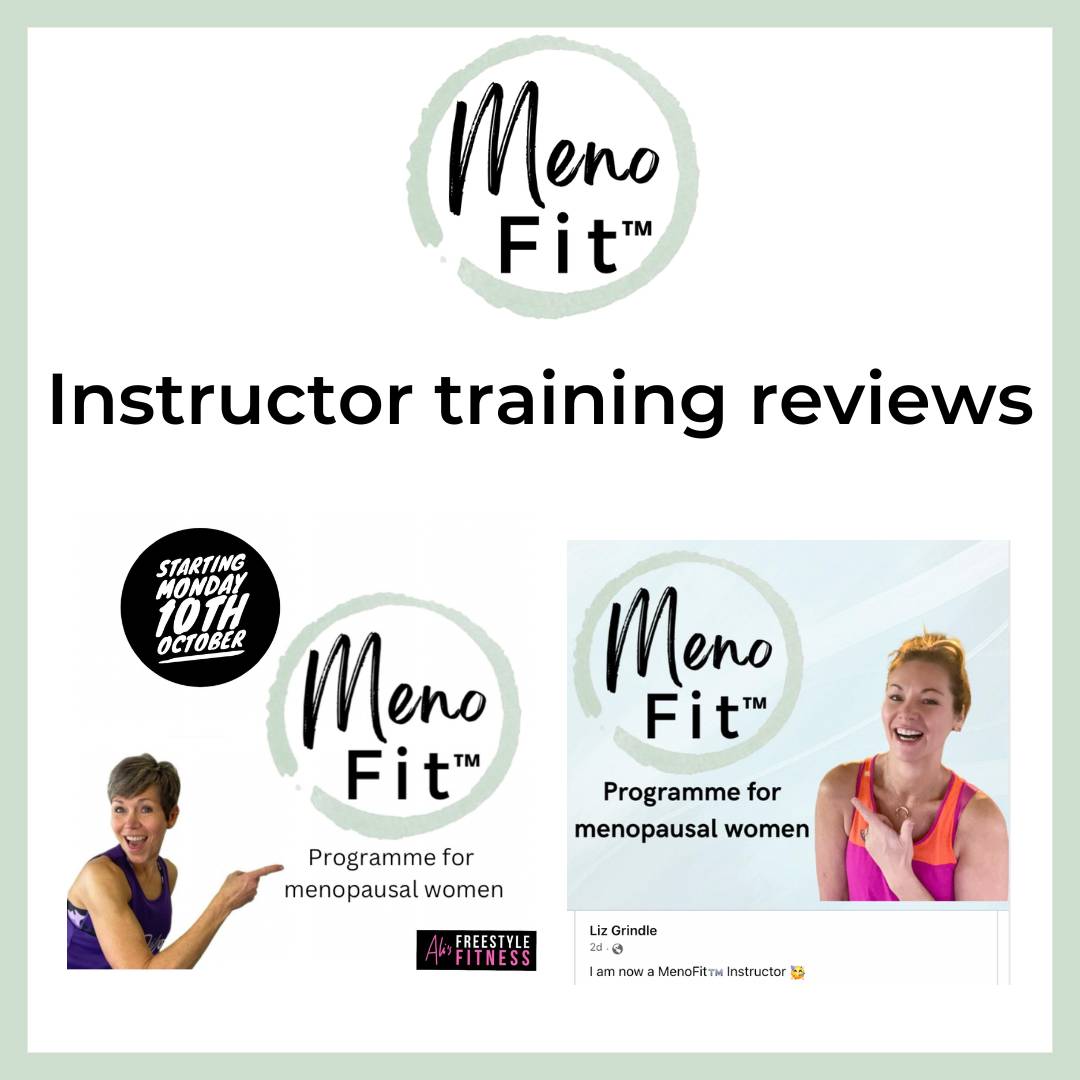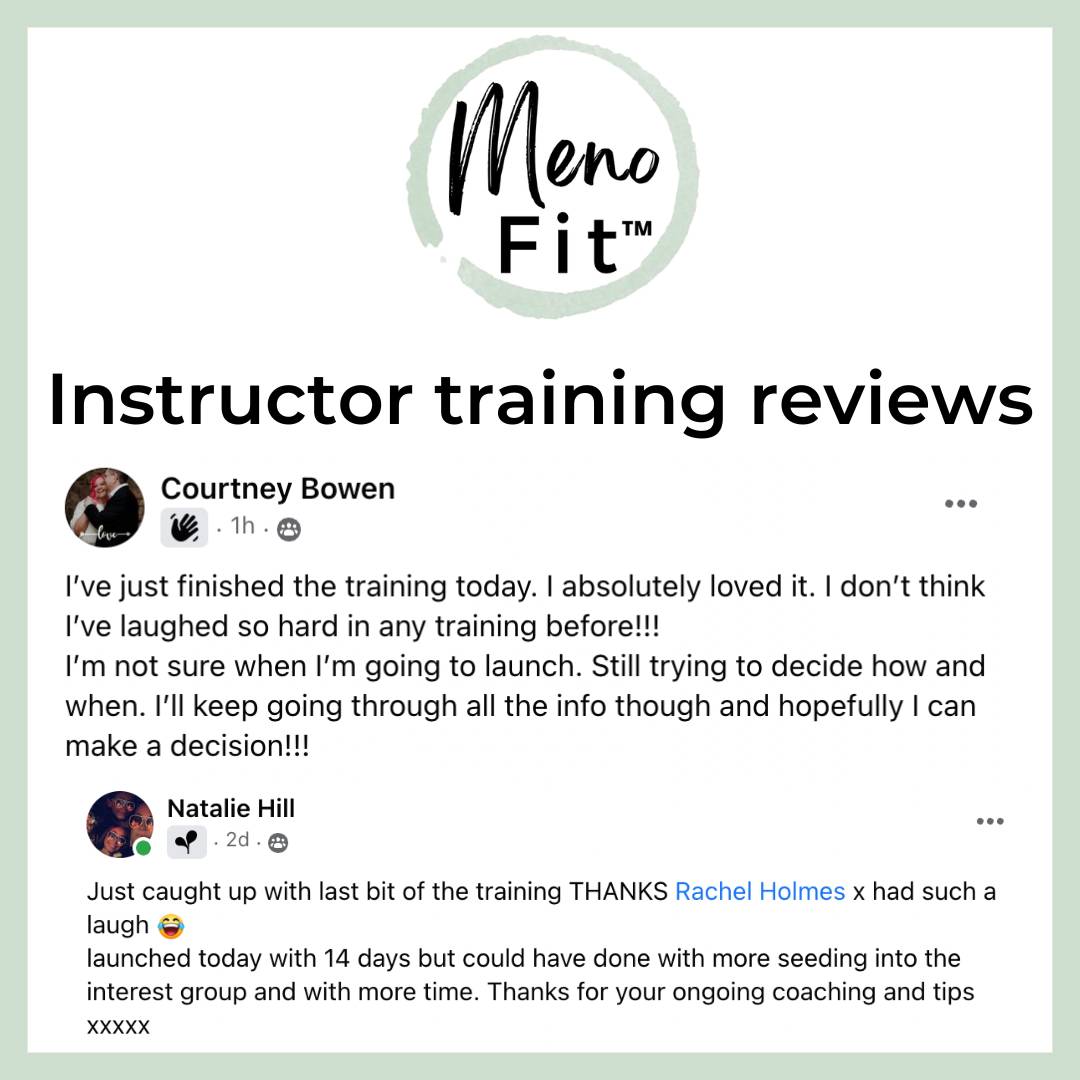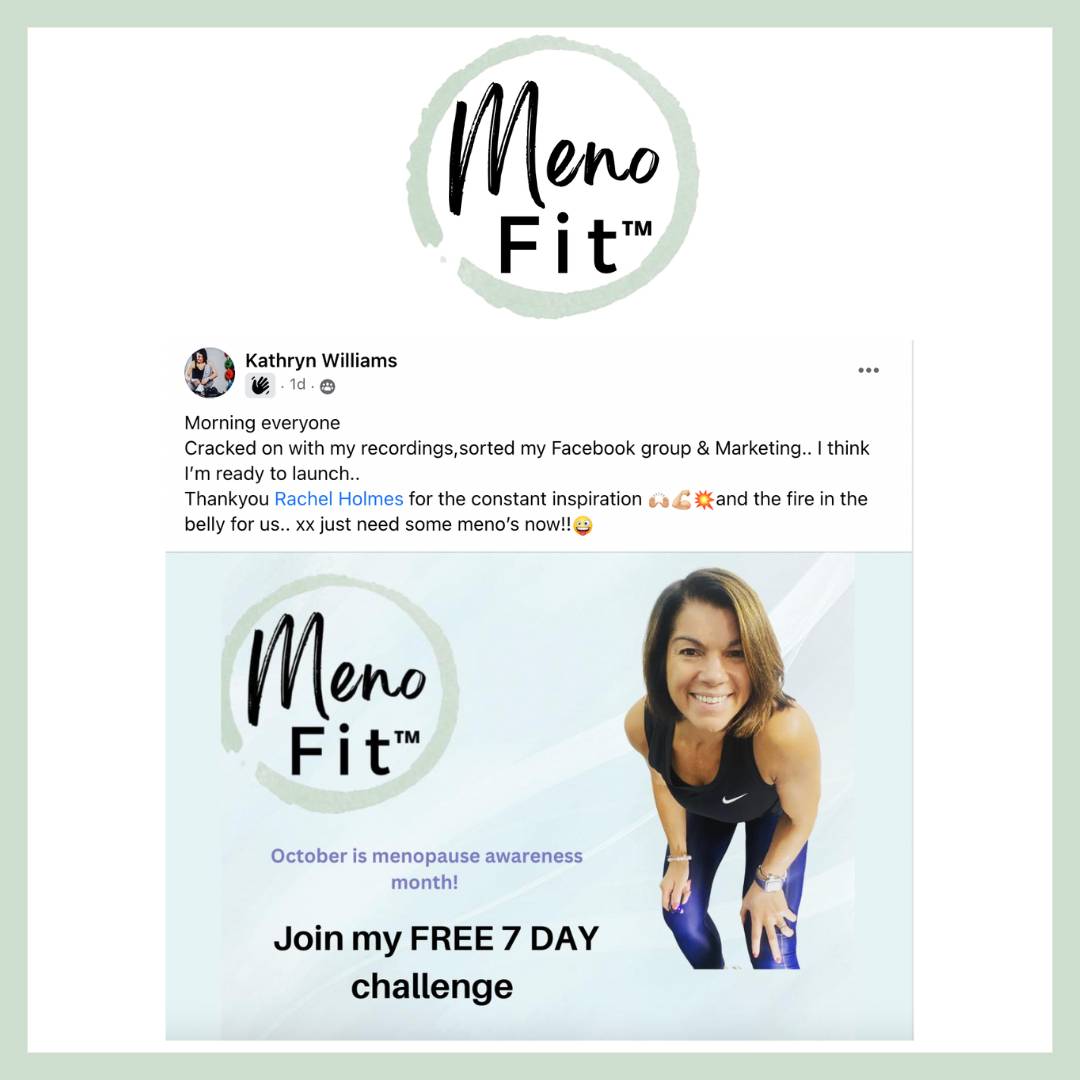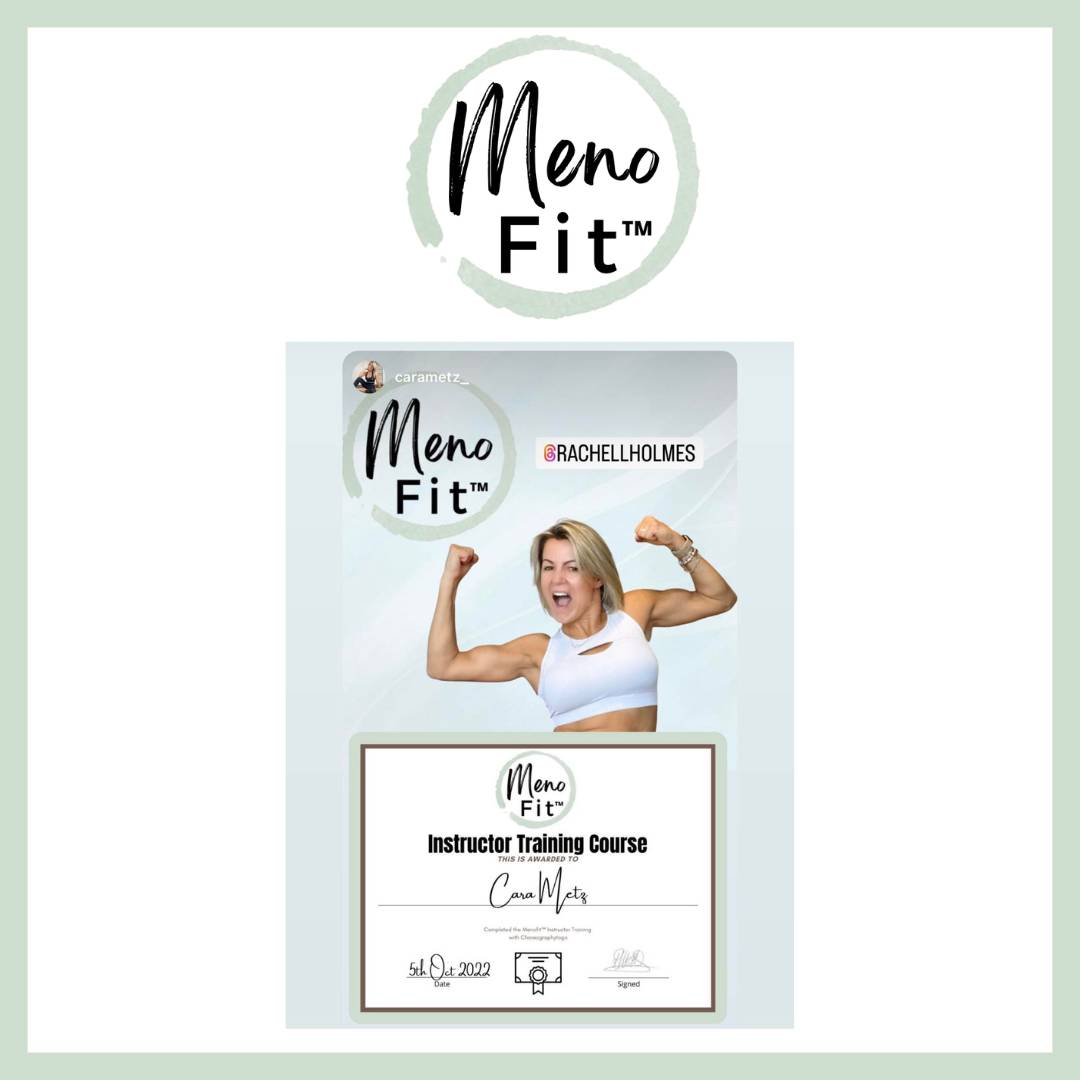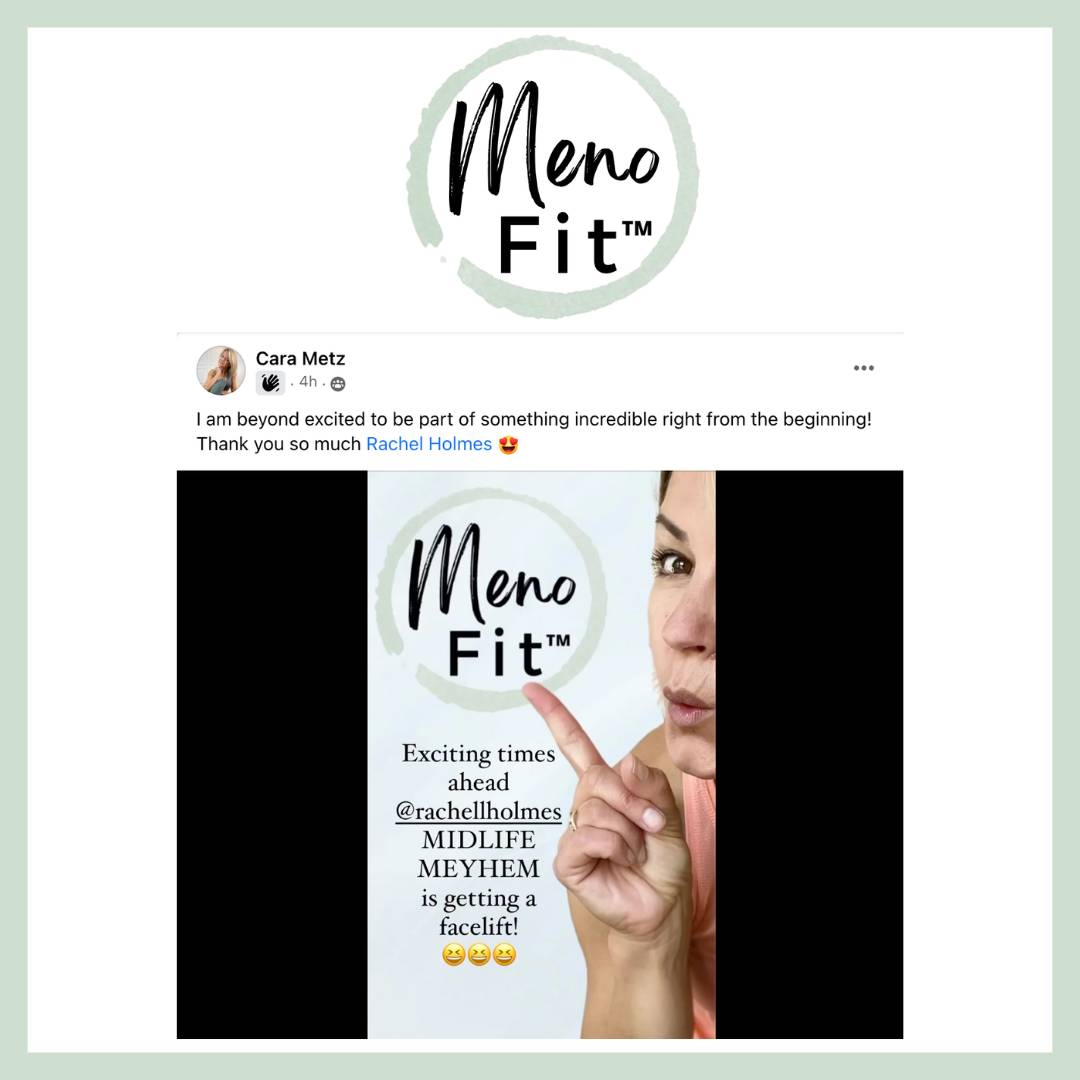 MENOFIT™ Teacher Training Course
MENOFIT™ Teacher Training Course

All delivered via an online training dashboard- start right away!
Are you a Fitpro and would like to offer your own MENOFIT Programme?

Train to Teach MENOFIT™

Join for Rachel for the MENOFIT™ Teacher Training Course

Work through the in depth training and make a plan of how to create, deliver and market your own MENOFIT™ programme.

Plus online prerecorded Workshops to help you.

Create Menofit Programmes for online, in person or Corporate.
MENOFIT™ Teacher Training
Training Workshops delivered via an online training dashboard 

Additional Menofit™ Teaching Workshops.

Access to the 14 day  snd 21 day Menofit™ Programmes for help with structure.

How To structure, plan and market your own Menofit™ , Workshops & Talks.

Use of the Menofit™ brand, logos, marketing material and trademarks.
Part 1 
Where do we fit in as Fitness Professionals helping our menopausal clients
The stages of Menopause
Symptoms of Menopause 
Hormones – An overview of Hormones.
Menopause Research and Data 
Lifestyle Changes 
HRT Resources and Referring On.
Part 2 
Cardiac Health
Muscle & Bone Health
Mental Health
Metabolism 
Part 3 
Nutrition
Weight loss and weight gain
Midsection Weight gain.
Habit Stacking
Food Behaviours
Calorie counting v Healthy Habits
Macro an MIcro Nutrients
How to modify a healthy diet for Menopause.
Sleep
Stress Management 
Part 4
Exercise 
Class ideas and Formats 
LIIT, Mobility, Fitness Pilates, Knee Friendly & Joint Friendly Workouts
Pelvic Floor Updates
Weighted Workouts 
Part 5
Coaching skills 
How To create your successful MENOFIT™ programme
How to structure talks and workshops.
How to create a better online experience for your clients – tech updates.
Personal boundaries.
How to protect your energy
Pricing and promotion