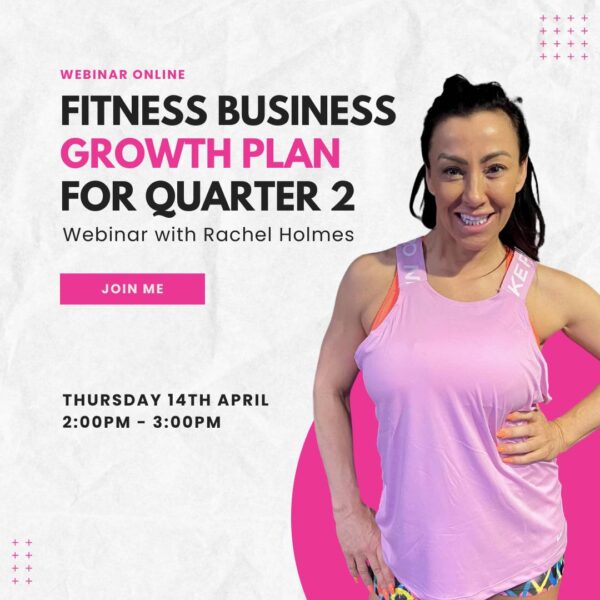 Fitness Business Growth Plan For Quarter 2
Get Ready For After Easter
Let me help you make a plan to increase your revenue online after Easter.
* Make a Strong Plan For Quarter 2 of 2022.
* How To Increase the numbers in your online.
* Group Exercise & Fitness Trends For Summer.
* How To Maximise Social Media
* Which Social Media Platforms should you be spending time on.
* Your Business mindset and setting yourself up for success.
* Goal Setting & Strategic Planning.
Use the code: EASTER