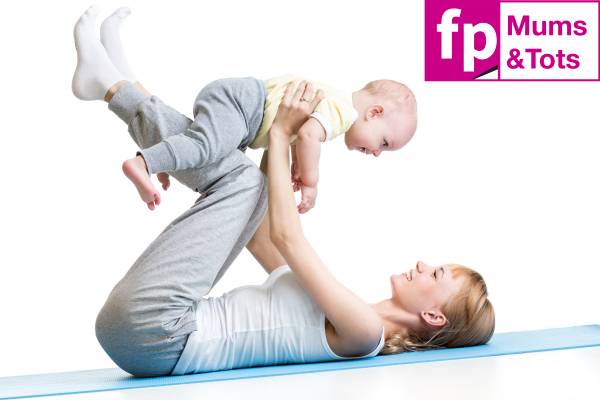 Fitness Pilates Mums & Tots Certification
Fitness Pilates For Mums and Tots Online Certification
Compare
Fitness Pilates Mums and Tots is a general level FP class for mums to bring babies in car seats and toddlers to join in. By doing the assessment you then are able to get insurance and offer this type of class.
The course has 6 videos workshop with class content ideas, marketing and branding and setting up your class
plus lesson plans and Par Q its is for qualified, confident and competent  Pilates Instructors only.
But again just to confirm it is NOT a postnatal specific course it's how to incorporate toddlers/cruisers and mum/guardian into your FP class.
Pre-Requisites 
1: Have to be Fitness Pilates or Level 3 Pilates Trained.
2: Instructor needs to be confident teaching groups and be adaptable when mums are bringing tots into the class.
FAQ
1: A Post-Natal Qualification is not mandatory but advised. Have you thought about doing the Level 3 Pre & Post Natal?
2: An Under 5's qualification is not required.
3: Only Instructors who have taken this course and passed can use the title Fitness Pilates For Mums & Tots™
This is a new genre of group exercise class.
Where is my course when I have purchased it?
Just to confirm when you purchased FPM&T please make a note of your password – you have to create a password to purchase from the C2GO site.
When you have made your purchase log in with your email address and the password YOU have Created **PLEASE Save your password and the email you used to purchase.
Then log in and you will be taken to your account and course dashboard.
**If you have a Hotmail address check your spam as hotmail sometimes blocks our emails and put your receipt in spam.
COMMON REASONS customers unable to access their account and course 🙂
1: Can't remember the password.
2: Send for a password reminder and the email goes into spam (please check your junk folders)
4: Miss spell the email address or enter it incorrectly.
For more information on support and accessing your account please visit our help page:  https://www.choreographytogo.com/online-programmes-help/
For help, chat and motivation please join the  Fitness Pilates Instructors Facebook group