Description
Certified by: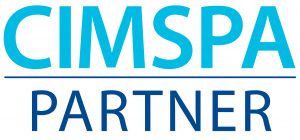 The Orthopaedic Fitness Pilates Advanced Training course, written by Rachel Holmes and Kelly Reed-Banks
Contains:
• In-depth information, analysis and solutions on common Orthopaedic conditions that you are faced with every time you teach Fitness Pilates.
• Detailed applicable anatomy and Fitness Pilates exercises for Orthopaedic conditions.
We cover LIVE and in the detailed 84 page manual and interactive online video platform:
• Frozen Shoulder
• Tennis and Golfers Elbow
• Arthritis
• Osteoporosis
• Hypermobility
• Non specific back pain
• Hip and Knee Replacements
• Muscular tears
• Rotator cuff injuries
• Piriformis syndrome
• Sciatica
• Slipped disc
• Disc Herniation
• Improved Biomechanics and Functional Movements
• What exercises are appropriate and which ones to avoid?
• Functional assessments and choosing the best exercises and movement patterns.
• Highly specialised training day for those coaches wanting to go deep into this area.
Online Course Videos and Full Online Back Up Certification
You will complete a case study to receive your certification.