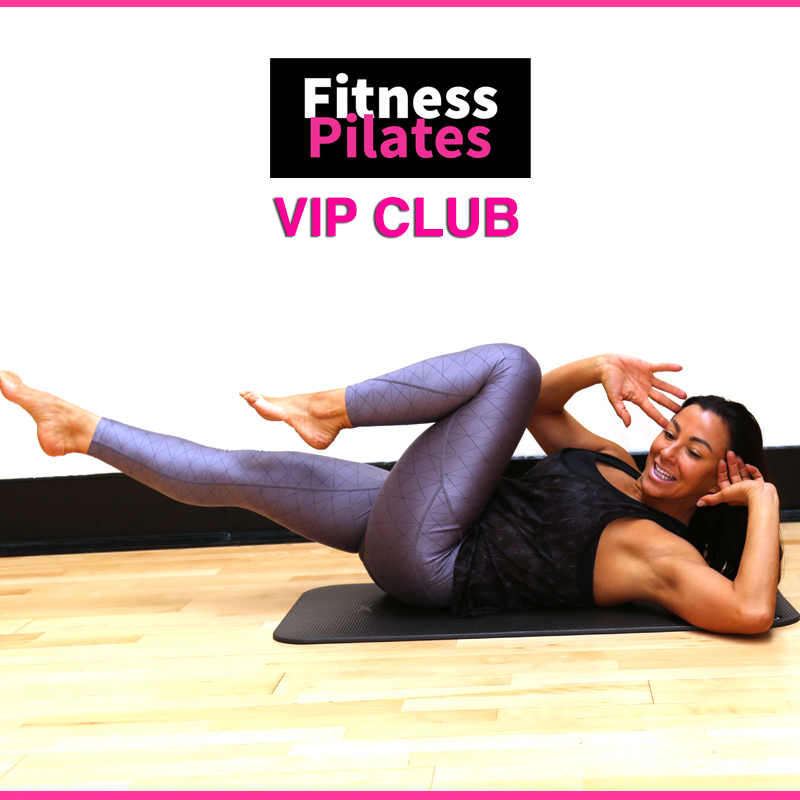 The Fitness Pilates VIP Club monthly video workshops.
AMAZING VALUE
⭐⭐⭐Join As Premier member member for only £17 per month.
⭐⭐⭐We are now opening up the membership again and taking on the next 50 Instructors – Once those places are filled the membership will close!
⭐⭐⭐No Ties Ins. No Hidden Costs. No Penalty For Cancelling
Video 1: Warm Up Ideas And Mindfulness In Fitness Pilates
Video 2: Standing Balance For Older Adults
Video 3: Wrist Mobility & Strength
Video 4: Seated Flow Sequence
Video 5: Hip Mobility For All In FP
Video 1: Posterior Chain Warm Up
Video 2 Lumbo pelvic exercises for stiff lower backs
Video 3 Floor Work Flow – Side Lying, Swan, Neck Pull
Video 4: Hip Openers & Extended Bridging.
Video 5: Simple Box Breathing For Stress Reduction.
—————————————————————————–
Month 3 VIP
Video 1: Glute Activation with the Mini Ball
Video 2: Foundational Flow Sequence 1
Video 3: Foundational Flow Sequence 2
Video 4: Foundational Flow sequence 3
Video 5: Standing Ideas with the Mini Ball
BONUS: Full Body Strength Activation Workout
BONUS: Full Body Fitness Pilates EMOM With Bands
Month 4 VIP
Video 1: Happy Feet and Happy Hand with the Spiky Ball
Video 2: Ab Curl Prep and Side Lying Moves with the Mini Ball
Video 3: Mini Ball Warm Ups and Activations
Video 4: Advanced Mat Challenge
Video 5: Dynamic Fitness Pilates Workshop
Month 5 VIP
Video 1: Warm up Dynamic Flow
Video 2: Standing Fitness Pilates With Weights
Video 3: Fitness Pilates Mat with Light Weights
Video 4: Fitness Pilates Activation Band WS, Prone Side Lying
Video 5: Fitness Pilates Focus Exercises for Adductors
Video 6: Fitness Pilates Mini Flow For Beginners
PLUS Bonus videos
Month 6 VIP
Video 1: Dynamic and active Warm Up Ideas
Video 2: Active and Dynamic Standing Sequences
Video 3: Active and Dynamic Transition Sequences
Video 4: Active and Dynamic Floorwork Flow
Video 5 – 12: How To Create a Fitness Pilates Healthy Backs and Better Posture 6 week Progressive Course including step by step video ideas
FP VIP Month 7
Month 7 Continues with over 26 videos taking you from week 4 to week 8 in Healthy Backs and Better Posture With Fitness Pilates course.
There is a lot of amazing content here and shows you exactly how to create and what to deliver in a Fitness Pilates For Healthy Backs Course.
Video 1 Fitness Pilates Flow With Kelly 20 minutes
Video 2 – 26 Week 4 to Week 8 Of Step By Step Healthy Backs and Improve Your Posture Course.
FP VIP Month 8
FP VIP Month 8
Video 1 Back To Basics With Kelly
Video 2 FP Dyna Bands With kelly
Video 3 FP FP Mini Ball with Kelly
Video 4 FP Sequences With Rachel
Video 5 FP Foan Roller With Rachel
Take all the information and APPLY IT. USE IT. TAKE ACTION.
To become a member of the FP VIP Club you don't need to have completed the FP Training.