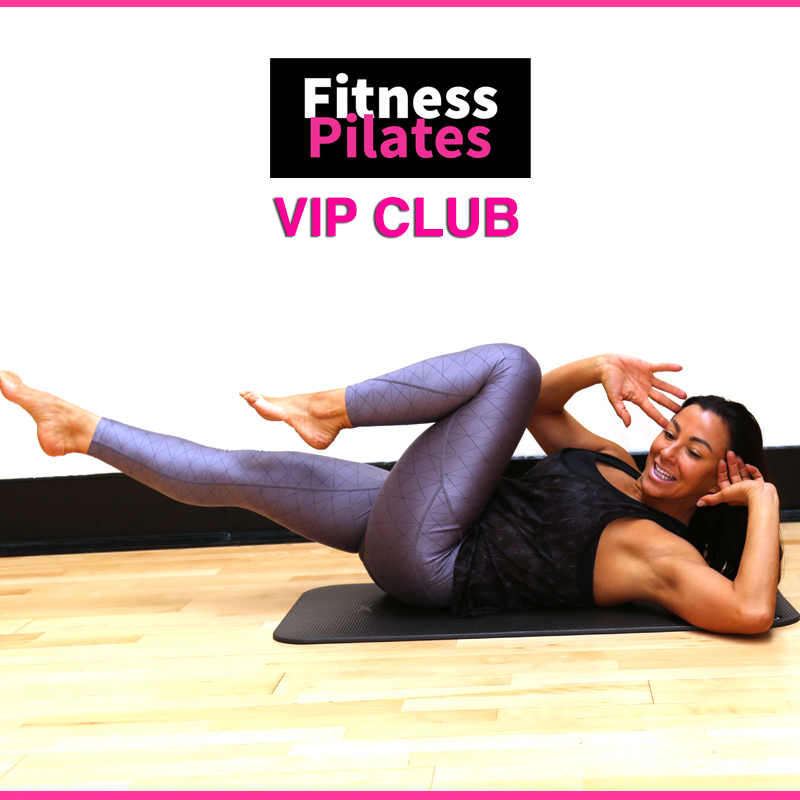 The Fitness Pilates VIP Club is back with your monthly video workshops.
AMAZING VALUE
⭐⭐⭐Join As A Founder member for only £17 per month.
⭐⭐⭐The VIP goes up to £27 on 10th June 2019
⭐⭐⭐No Ties Ins. No Hidden Costs. No Penalty For Cancelling
*Jump in at the founding member price*
Video 1: Warm Up Ideas And Mindfulness In Fitness Pilates
Video 2: Standing Balance For Older Adults
Video 3: Wrist Mobility & Strength
Video 4: Seated Flow Sequence
Video 5: Hip Mobility For All In FP
Video 1: Posterior Chain Warm Up
Video 2 Lumbo pelvic exercises for stiff lower backs
Video 3 Floor Work Flow – Side Lying, Swan, Neck Pull
Video 4: Hip Openers & Extended Bridging.
Video 5: Simple Box Breathing For Stress Reduction.
Video 1: Standing Rotation Warm-Up Sequence
Video 2: Standing & Balance Using The Mini Ball
Video 3: FP Mat Energy Flow
Video 4: 360 Degree Core & Side-Lying Sequences.
Video 5: Stretch & Release Common Tight areas.
Take all the information and APPLY IT. USE IT. TAKE ACTION.
You can join watch every single video and cancel – there is hours of content and more content being added to every month.
To become a member of the FP VIP Club you don't need to have completed the FP Training.