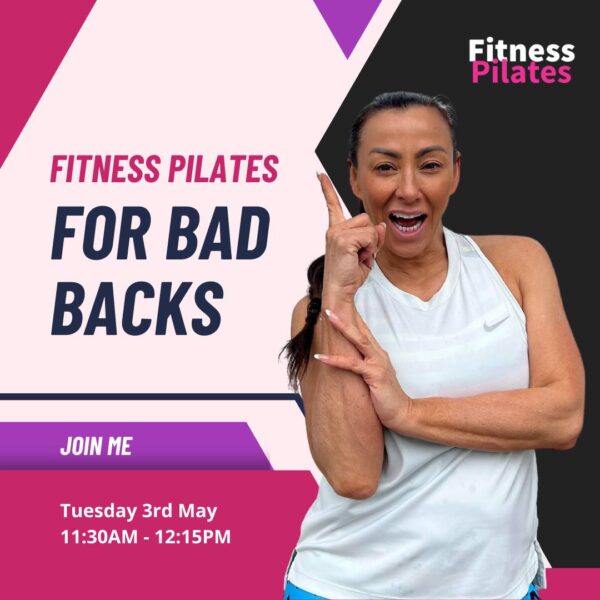 Fitness Pilates For Bad Backs
Have you got clients struggling with forward flexion, stiffness and non specific back pain?
Join me for 45 minutes of gentle FP for clients managing back pain and recovering from injury.
Standing Exercises and mat based strengthening and mobility work to improve posture, stiffness and pain.
Information Video
Learn more