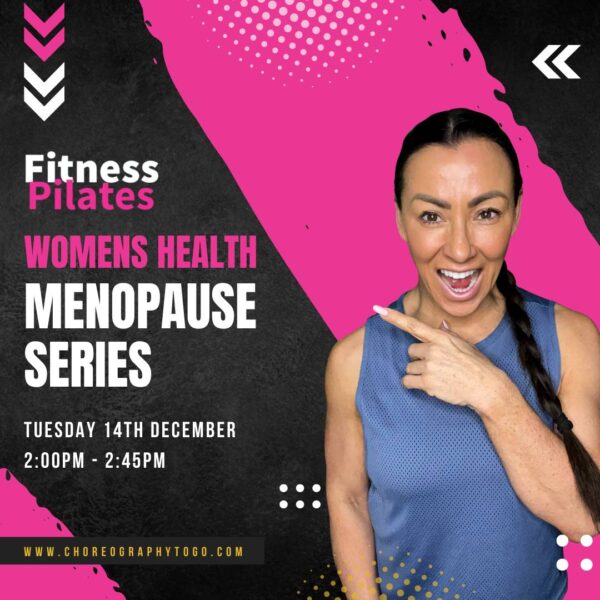 Fitness Pilates Womens Health Menopause Series
Neck and shoulder pain is extremely common during menopause so join me for a 45 minute masterclasses where I am teaching a framework of Pilates based exercises and techniques you designed to relieve shoulder and neck pain.
I will also be adding in exercise to relieve pelvic pain and lower back tension.
This has been an incredible series and there are so many lovely class ideas for you to share wit your clients in 2022.