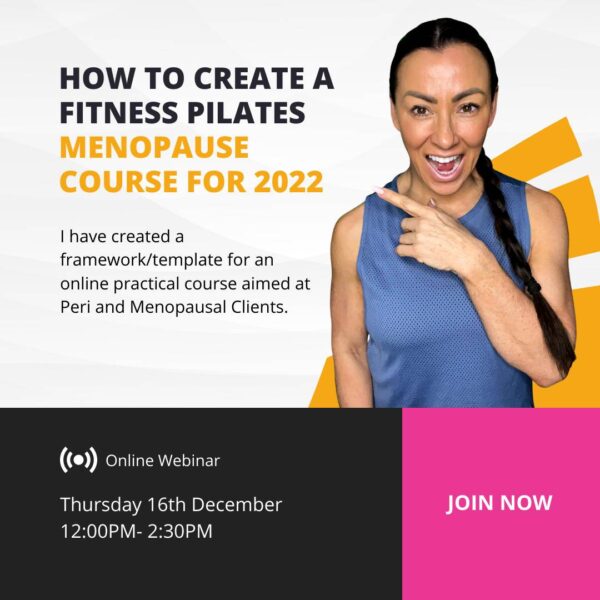 How To Create A Fitness Pilates Menopause Course For 2022
The demand for specialist programmes for menopause is growing by the day.
I have created a framework/template for an online practical course aimed at Peri and Menopausal Clients.
The course can be delivered on ZOOM or Facebook Live or your own website with a pop-up Facebook community group and consists of 2 Practical classes per week with daily healthy Habit challenges, mindset, and empowerment.
In this course, I will show you how to plan and deliver
*8 Different Fitness Pilates Practical classes. Each class will focus on different menopausal symptoms. Pelvic Health, Pelvic Floor, Osteoporosis, Metabolism, Strength Training, Brain Fog/Mindset, Focus, Concentration, Hip. Knee, Back & Shoulder Pain, Core & Abs
*Each practical class has a series of exercises that I will show you how to teach.
*A Daily Challenge document with education content around menopause and FF (Fun Facts)
*How to measure progress
*How to create mini pre-recorded 15 minute FP Menopause home workout workouts.
*How to Market, Brand, price, and Promote Your Course ready for the new year.