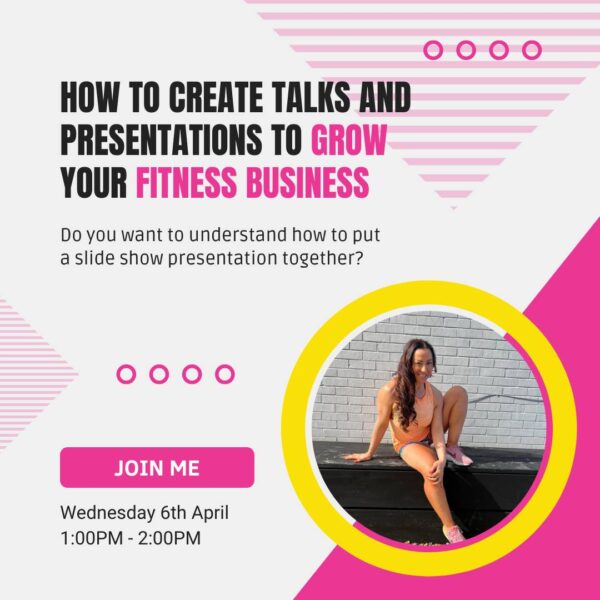 How To Create Talks and Presentations TO GROW Your Fitness Business
Do you want to understand how to put a slide show presentation together?
Do you want to get into corporate fitness
Do you want to work with new client groups and present information?
Do you want o understand how to create a SHOWSTOPPING presentation in Canva and how to use ZOOM, Streamyard and Facebook Live and prerecord your talk?