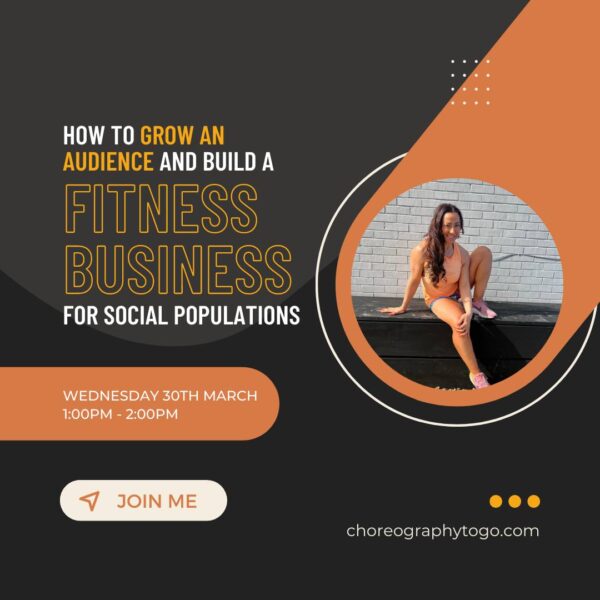 How To Grow An Audience And Build A Fitness Business For Social Populations
Do you want to be a specialist in providing classes and programmes for the following special populations:
Menopause
Active Agers.
Seated Classes
Women's Health includes: Pelvic Health, Endometriosis, Osteoporosis,
Medical Conditions.
People with Bad Knees – Joint problems
Beginners
Weight Management
And many MORE…………..
I will show you how to NICHE down and create content to attract your ideal special populations' clients and how to create an online programme aimed at your niche special pops.
There are so many demographics the fitness industry is not catering to and I'll show you how to create the right marketing and social media content and create a profitable programme that you can run over and over again.