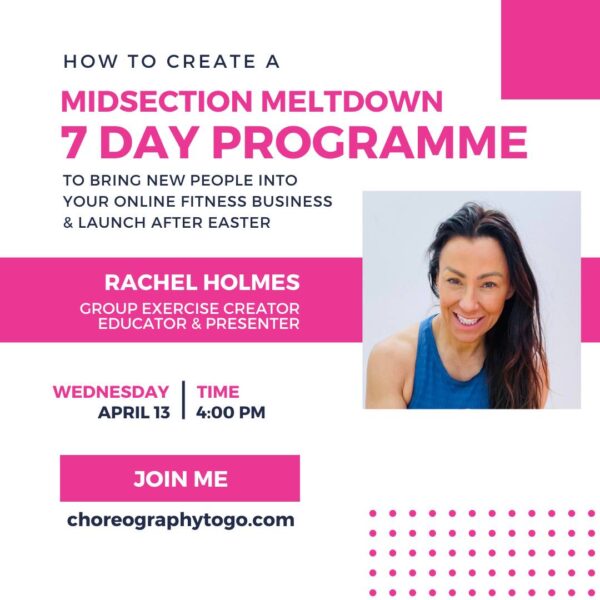 Midsection Meltdown 7 Day Programme
How To Create A Midsection Meltdown 7 Day Programme To Bring New People Into Your Online Fitness Business & Launch After Easter
Midsection Meltdown is a programme I created several years ago and is a brilliant way to attract new clients to your online business.
What is it?
It's a 7-day programme consisting of 5 x 20 minute Core focussed Classes with a simple common sense nutrition programme aimed at reducing inflammation and bloating.
This workshop
I will run through day by day how to create the workout and the healthy habits and nutrition tips as a pre-recorded programme.
Marketing.
How to market your course and get bums on seats right after Easter,
Don't miss this action-packed workshop to get you and your business ready for the next term.