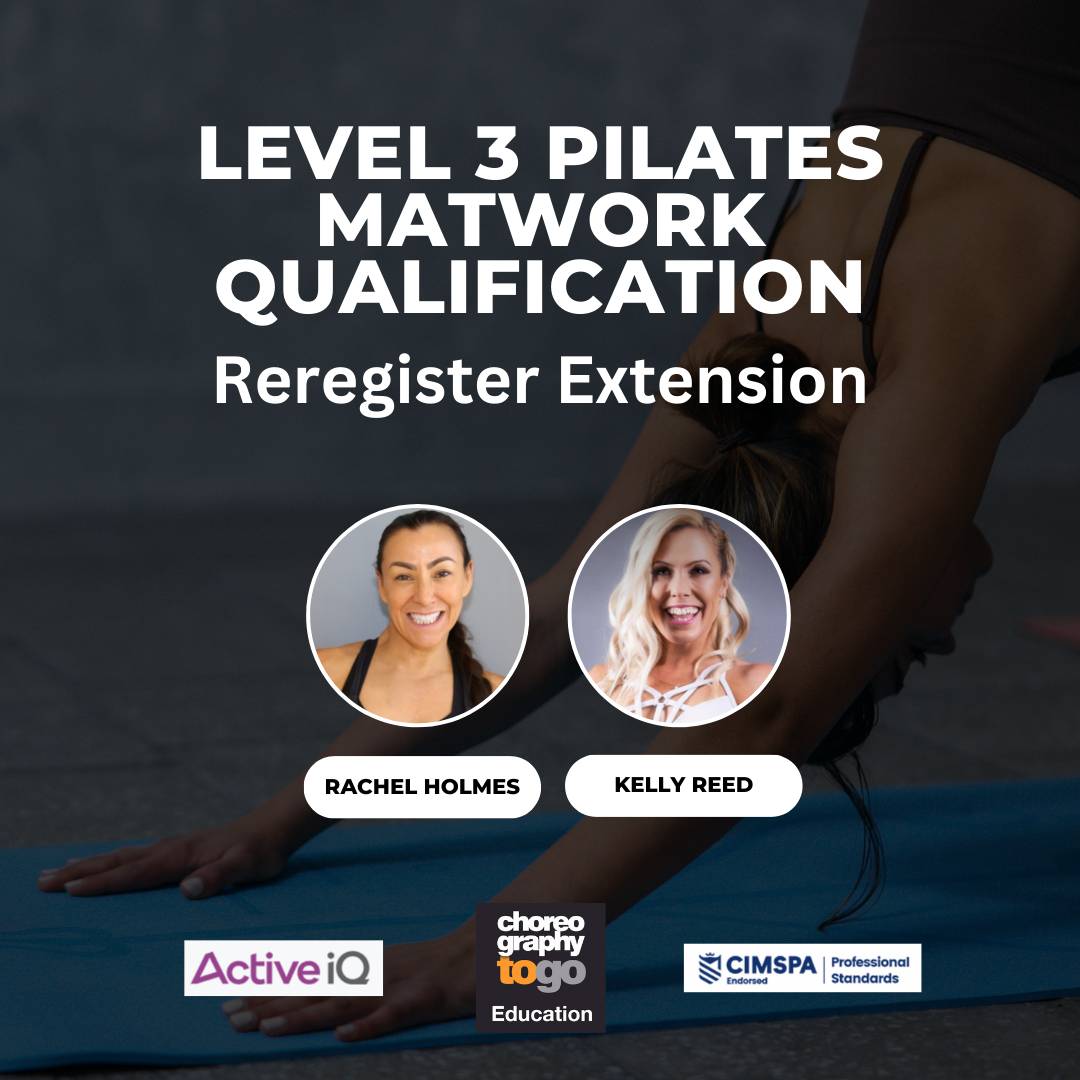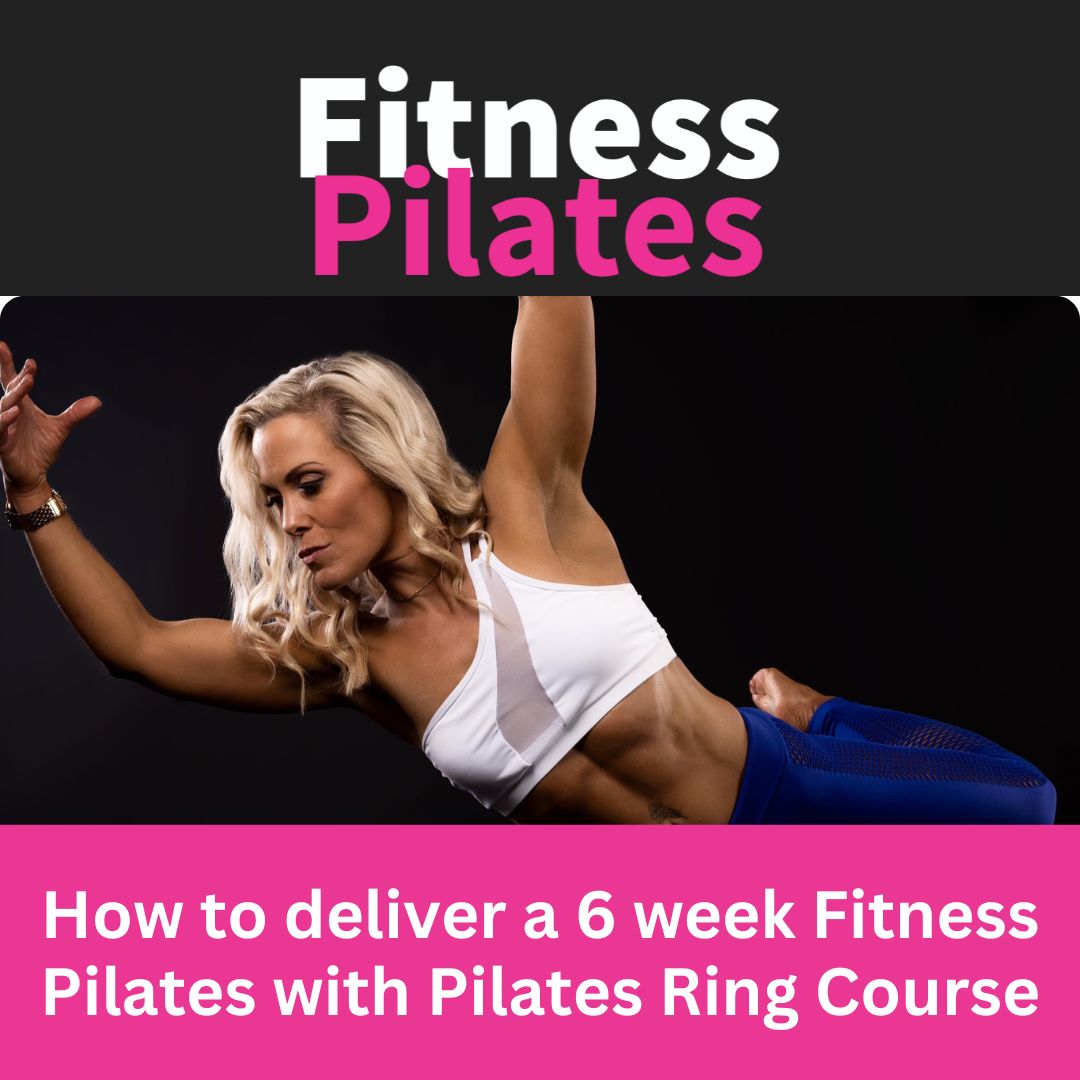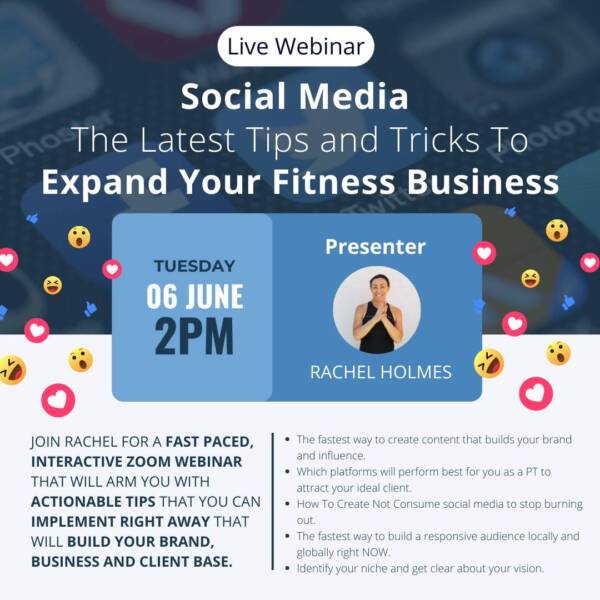 Social Media The Latest Tips and Tricks To Expand Your Fitness Business
Social Media – The Latest Tips and Tricks To Expand Your Fitness Business
The fastest way to create content that builds your brand and influence.
Which platforms will perform best for you as a PT to attract your ideal client.
How To Create Not Consume social media to stop burning out.
The fastest way to build a responsive audience locally and globally right NOW.
Identify your niche and get clear about your vision.
How to stand out on social.Join Rachel for a FAST paced, interactive zoom webinar that will arm you with actionable tips that you can implement right away that will build your brand, business and client base.Rachel Holmes is a fitness industry presenter for 34 years. She has built multiple fitness brands and companies and helps group fitness teachers and PT's build their brand, business and bank balance.
Title:
Social Media The Latest Tips and Tricks To Expand Your Fitness Business
Time:
June 6, 2023, 2:00 pm
Timezone:
UTC