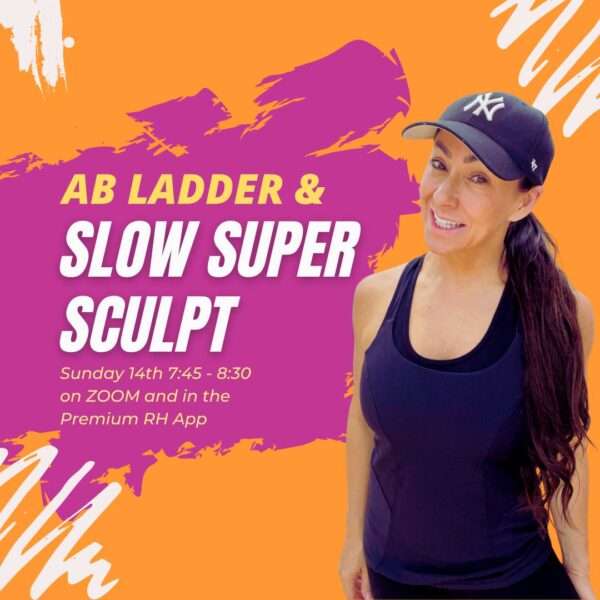 The AB Ladder and Slow Super Sculpt
Ladder & Cardio Connection
Bring your stability ball and get ready for super sculpt using light and heavy weights for your Sunday morning workout. Ill be streaming the class into ZOOM for RH studio Live and live into the RH app. If you are looking for new midsection ideas join me on Sunday at 745am.