How To Grow Your Fitness Business
Fitness & Mind Body Business Growth Plan
Thank you for watching my interview with Ann-See on the amazing LIVE SUMMIT.
If you have any questions or would like to set up a 15-minute business strategy phone call regarding how I can help you with your business please send me a whats app message 07976 268672.
I WILL SHOW You how to get MORE Clients into your fitness business.
I w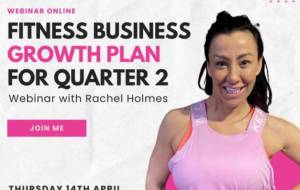 ill S
Get Ready For After Easter
Let me help you make a plan to increase your revenue online after Easter.
* Make a Strong Plan For Quarter 2 of 2022.
* How To Increase the numbers in your online.
* Group Exercise & Fitness Trends For Summer.
* How To Maximise Social Media
* Which Social Media Platforms should you be spending time on.
* Your Business mindset and setting yourself up for success.
* Goal Setting & Strategic Planning.
Use the code: EASTER