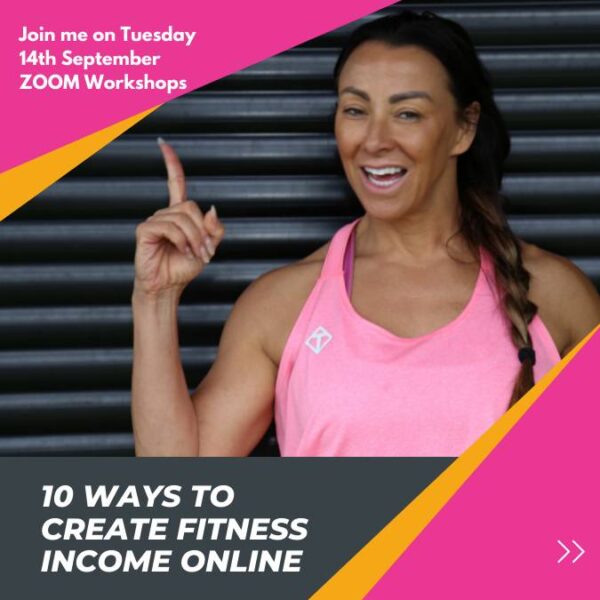 10 Ways To Create Fitness Income Online
Are you looking to make additional income from the fitness knowledge you have gained over the years as a Fitness Professionals?
In this action-packed workshop, Rachel looks at 10 health and fitness-related ideas you can monetize and create additional revenue streams including Podcasts, Educational Workshops, Ebooks, Corporate, Specialist Niche Programmes, Talks, Your Own Signature programme or Brand, Audio Products, Clothing & Apparel, Fitness Apps.
Enjoy an exciting Brainstorm with Rachel and pick one or all of these ideas to take forward. If you are feeling ready for new ideas and added new directions and income streams to your business Join this motivating Tuesday evening workshop.