ONLY £15 + VAT ON BOXING DAY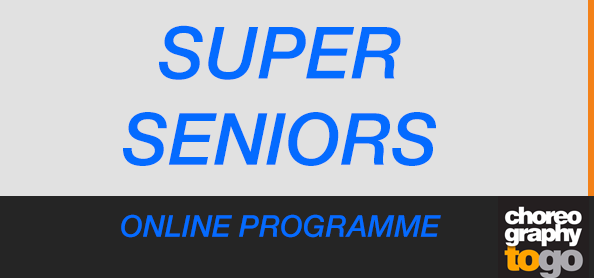 Are you a busy Freestyle Instructor needing some ideas for your Active Seniors Classes?
Workshops and training courses are often at the weekend and you might be teaching or maybe its family time or YOU time.
Well in 2016 we can do SO Much more via online training, virtual workshops and social media
So Kelly and I have created an ONLINE Super Seniors Workshop Package.
YOU get:
•8 mini content videos;
•Kelly teaches  Seated Seniors, Balance & Mini Ball Work, Resistance Band Ideas and Choreography
•Rachel teaches Low Impact Choreography Ideas 1, Choreography Idea 2, 70's Choreography Ideas & Standing Leg & Balance Work.
 PLUS BONUS FLOOR WORK VIDEOS
•Fitness Pilates Focus
•Table Top & Stabilisation Ideas
•Fitness Pilates Moves
PLUS YOU also GET :
•A full Workshop Manual
•A C2go / Super Seniors Certificate
•A DVD sent in the post
And its all on the
C2GO Workshop Membership Website which is a super cool site with all your content sit on one place. No Downloading all of the workshop is there when you log in.
Watch everything on your iphone, ipad, laptop, desk top or Smart TV!
SPECIAL OFFER £15.00 PLUS VAT
so get in quick and have a look around the new workshop area.