http://rachelholmes.leadlinks.net/leadlink/5763210187636736/~Contact.Email~/first_name:~Contact.FirstName~/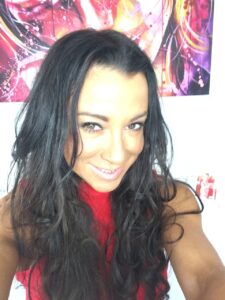 Planning. Creating.
Preparing.
your classes & fitness business.
Load on top of that Christmas.
Shopping. Organising. Arranging.
Family. Friends.
& Obligations to jam
I hope you are getting some
YOU time.
Do something
wild & crazy. Or NOT.
Maybe it's some stillness you need
for rejuvenation?
You are so much more intelligent,
capable,
strong & gorgeous than you
could ever
possibly comprehend.
See the greatness in YOU, Beautiful!
Try not to put yourself down
or treat yourself
badly with that mental
head chat.

Be kind & gentle & see how special
you really & how so many folks
who come to your classes
Just a reminder as
I you sometimes
forget.
& have a wonderful weekend!
BIG LOVE and HAPPY SATURDAY
Rachel xxxxxx
***********************************************
I LOVE LOVE to hear from you
please Tweet me @RachelHolmes
or head over to Instagram I post lots
of motivation over there
RachelLHolmes
**********************************************
Are you planning for your 2015
Fitness Business & Classes?
My predictions are HOT HOT HOT
as more boutique studios open around the UK
& HOT studios
are becoming more popular, it's a great idea
to think about training in this growth area.
I have only 2 Spaces left on the first
HOT FITNESS PILATES 
Training course

.
5/6 December @ GOTOHOTYOGA in Nottingham
You need to have Fitness Pilates & Level 3 Pilates
BUT I have put together some special deals.
HOT FITNESS PILATES Is going to be big in 2015
^^^^^^^^^^^^^^^^^^^^^^^^^^^^^^^^^
I have a FREE Pre December Kick Start Body Blitz
online programme starting Monday 17th – sunday 29th November


Sign up here


^^^^^^^^^^^^^^^^^^^^^^^^^^^^^^^^^^^^^^^^^^^^
For all Fitpros who want to reach more people, earn more money & have a happy life in the process – leave your email here